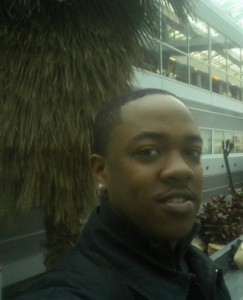 As the summer youth program coordinator at the Neighborhood Leadership Institute, I have my hands full. However, it is definitely rewarding to see the excitement of the young kids (8-14) that are participating in the summer program.
One of my duties is to oversee and implement the summer sports league for basketball. This week, we actually got the ball rolling (literally) with developing teams, team names, colors, etc. This was a challenge, because you have to gain the trust of these young individuals and really be genuine about what you are doing. We are definitely moving forward!
This internship is helping me to develop my leadership skills – I have to think creatively of how things should operate and/or change. I'm also working with the summer tennis program with various tennis courts around the city. This is an internship like no other: some days I'm at Collinwood High School for the summer sports league, some I'm at the NLI office, some I'm at the tennis courts, and most of the time, I'm doing all three in a day and I enjoy it.
Each week we will use this space to give each of our interns a chance to reflect on their internship experiences. Donte Gibbs, a graduate of Case Western Reserve University, is placed at Neighborhood Leadership Institute (NLI).