Before arriving in Cleveland, I did not know what to expect. Being from New York City, I never dreamed about coming here. I did not know much about the city or even the genuine love and kindness I was about to witness, as well as receive, from the nonprofits in Cleveland. My first stop was NewBridge.
NewBridge – Center for Arts & Technology has so much to offer the community, but many people don't know about it. One of my main goals for my internship at NewBridge is to make the community more aware of what we do. I was given the task to reach out to the community through social media and old school meet-and-greets at festivals. I had two major challenges with these tasks. First, I am not from Cleveland. I did not know where certain festivals were in relation to the NewBridge office. I would find some festivals that were a two-hour drive and others that were only 30 minutes. I had to weigh the options of how we would get to these festivals, as well as how potential applicants would get to NewBridge if they did not have transportation.
My second problem was that I am not a very social media-oriented individual. I knew how to look for links and videos online and how to post them on Facebook, Instagram, and Twitter; I did not know how to actually market an organization through these links. I had to do my own research online and study other nonprofits' social media to get a sense of the content they would publish and how they gained followers and supporters. Through this research, I gained a better idea of what I should publish on NewBridge's social media pages, what time of day I should post, and what will catch a viewer's eye. In my first week, I posted TED Talks to Facebook. These posts would get some views, but not many. I had to think more about the time a viewer would have during the day if they were at work and scrolling through their timeline. I realized that nobody really has five to ten minutes to waste, so I changed my strategy to posting one- to two-minute videos. These shorter videos got more views and helped attract more followers who were interested in NewBridge. This is just one example of how I have learned on the job while working towards my goal of increasing awareness about NewBridge.
Everyone should know how special NewBridge is. They not only provide afterschool programs for high school students that develop creativity and skills in music, photography, ceramics and graphic design; they also mentor these students and encourage them to follow their passions and graduate high school. They not only provide free adult learning courses in phlebotomy, nursing assistance and pharmacy tech; they truly become invested in the students' lives and families, and help them find jobs after they finish the program. I feel this is the true gift that nonprofit organizations give to the community: they care about the change they can make in peoples' lives. NewBridge has made a difference in the lives of so many students, and they've made a difference in mine as well.  I have gained so many skills that I can use in any career field I may choose, and I have also gained a love and appreciation for Cleveland and its nonprofit community.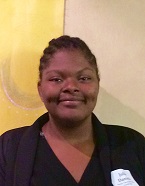 Julia Daniels, a senior at Wheaton College majoring in African, African American Diaspora Studies, is a Porter Cleveland Fellow placed at NewBridge Cleveland – Center for Arts & Technology. Julia assists with website redesign and monitors and post on blogs, forums and social networks as well as marketing and networking at community events.  Julia also reaches out to local organizations regarding partnership opportunities.