Our #SummerOfPurpose blog series follows this year's Cleveland Foundation Summer Interns as they spend 11 weeks working with Cleveland-area nonprofit and public sector organizations. In today's blog we hear from Agnes Bisselle, who spent her summer working at New Directions where she supported the organization's marketing and development efforts. 
Name: Agnes Bisselle
College: Hobart and William Smith Colleges
Hometown: Manchester, Vermont
Internship Host Site: New Directions
How did you first hear about the Cleveland Foundation Summer Internship Program?
I first heard about the Cleveland Foundation internship when I was exploring summer opportunities in Cleveland. As a relatively new resident of Cleveland, I was excited that this program would expose me to local nonprofits and introduce me to a cohort of peers who shared a similar passion for community involvement.
Why did you initially decide to participate in this internship program?
I grew up at a nonprofit summer camp, Camp Dudley. The motto of Dudley is "The Other Fellow First," and this mantra has always inspired me to work in a nonprofit setting. I decided to participate in the Cleveland Foundation internship program because I was excited to be a part of an organization that helped others.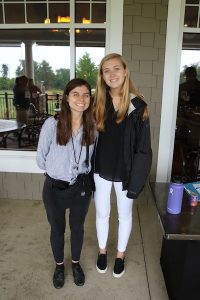 What has been the most valuable aspect of your internship experience?
I have valued the exposure to marketing in the nonprofit sector, the professional development opportunities, and the chance to network. New Directions is an important organization in the mental health field in Northeast Ohio and it has been a privilege to contribute to its success.
What has been the most challenging aspect of your internship experience, or what skills are you hoping to develop through this experience?
The most challenging aspect of my internship has been understanding how nonprofits function with limited resources. However, my supervisor has showed me how to have a positive and powerful impacted by being creative and entrepreneurial in development efforts.
When you're not working, what do you enjoy doing around Cleveland?
When I am not working, I enjoy exploring new neighborhoods, discovering new restaurants and going to museums. I enjoy going to Ohio City, Tremont, and Little Italy.
What are your career goals after college?
After college, I want to continue to work in the marketing and communications field at nonprofits. I am still figuring it out, but I am passionate about being involved in purposeful and meaningful organizations. I also want to return to grad school in a few years after I have more professional experience.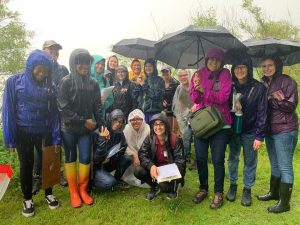 How has this internship helped you grow personally? 
This internship has helped me grow personally by emphasizing the importance of building authentic relationships. Being personable and communicating effectively are extremely important skills that this internship has helped me further develop.
What's your favorite public space in Cleveland?
My favorite public space in Cleveland is the Cleveland Museum of Art. I have also recently discovered the Cleveland Cultural Gardens and love that it represents all the diversity in Cleveland.
What advice would you give to someone considering applying for the Cleveland Foundation Summer Internship Program?
Do it! Not only does this internship opportunity give insight into the nonprofit sector, it also creates a group of friends and connections in Cleveland and beyond. I have been surrounded by inspiring people who are dedicated to making a difference in the Cleveland community. I am extremely thankful for this opportunity and would encourage everyone to apply.