Filter By Department
Governance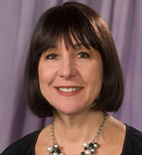 Pamela Jaffe
Executive Office, Governance
Assistant Corporate Secretary
216.615.7183 |
Pamela Jaffe joined the Cleveland Foundation in 2002 as assistant corporate secretary after extensive experience at several local non-profit organizations.
In her role she provides executive level assistance and management support to the foundation's Chief of Staff in the areas of board governance and special projects.  She is the administrator of the foundation's e-governance software and serves as a member of the business continuity team.  She previously oversaw the foundation's reception desk, provided administrative support to Suite 1300 Services, and managed the foundation's rotating lobby art exhibit.
Pamela serves on the board of the Legacy Village Charitable Fund and is secretary of the Medical Mutual of Ohio Charitable Foundation.  She earned a Bachelor of Arts degree in Journalism with a certificate in Women's Studies from the University of Wisconsin.