Exposing Students to Nonprofit and Public Administration Sectors
The Cleveland Foundation has conducted a summer internship program since 1999 that provides talented and diverse undergraduate students and recent college graduates an opportunity to work with Cleveland-area nonprofit and public sector organizations in an 11-week paid internship. Interns also participate in and coordinate weekly seminars highlighting key organizations and programs being conducted in the local nonprofit and public sectors.
Timeline
October – Organizations are invited to apply to host a summer intern
November/December/January – Interns are invited to apply to the program
February/March – Interviews with top candidates are conducted
March – Hiring decisions are made
June/August – 11-week job experience for interns takes place
The program's objectives include:
Offering first-hand knowledge of the Greater Cleveland nonprofit community, its leadership, and organizations.
Providing meaningful career-related work experience.
Providing a full time, paid internship opportunity ($12 per hour)
Increasing local organizations' capacity to conduct important short-term projects.
Stimulating interest in a career in the nonprofit or public sectors.
Exposing students to a broad range of public sector endeavors.
Read more about interns' projects and experiences on our Grantmaking Blog and follow #SummerofPurpose on social media for updates. Also, check out these interviews with three of our 2015 Summer Interns:
Joyce Huang – Cuyahoga Land Bank
Khalid Ali – Cleveland Transformation Alliance
Sam Braun – Montefiore Foundation
Information for 2017 Summer Intern Applicants
Applications for the 2017 Summer Internship Program opened Nov. 14, 2016, and close Jan. 23, 2017
Semi-finalist applicants will be contacted in early February and interviews will be conducted in mid-February.
Interns will be notified of their acceptance into the program by the end of March.
The internship program begins May 31, 2017, and concludes Aug. 11, 2017. 
Eligibility
Applicants must meet the following qualifications:
Applicants must be a college junior or senior in fall 2017 or a graduating senior in spring 2017.
If not a student attending a college or university in Cuyahoga, Lake or Geauga counties, applicants must be a permanent resident of Cuyahoga, Lake or Geauga counties.
Applicants should exhibit interest in the nonprofit or public sectors.
Applicants must not be a relative of a member of Cleveland Foundation staff or Board of Directors.
Other highly desirable qualifications include:
A strong academic record (preferably a cumulative GPA of 3.0 or above)
Strong English verbal and written communications skills
How to Apply:
(If you have registered with us in the past you can skip the registration step and go to the Login link below)
Register for access to our online application gateway by entering your name and email, and creating a login ID. An email will be sent to you within 5 minutes. Please check your spam folder. Click on the link in the email to complete the registration process.
Login (with the email address you used to register), complete the internship application and upload your documents.
R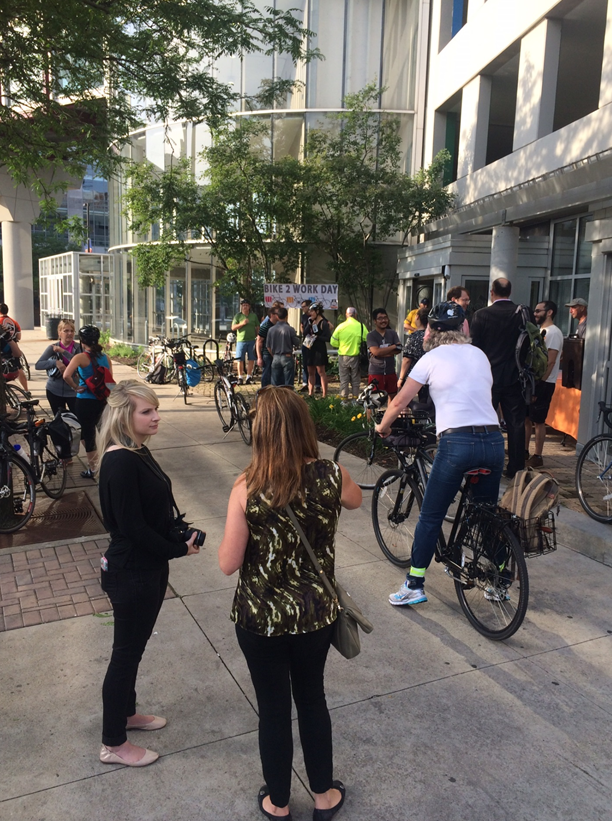 equired Documents (to be uploaded in .pdf format) by the Jan. 23, 2017, application deadline:
Resume
Most recent transcript of all your college-level study
Two letters of recommendation from individuals familiar with your academic work, employment experience or community/volunteer activities.

We recommend that you upload the letters of recommendation directly into your online application. However, if your personal reference prefers to email their recommendation to us directly, they may email us.

A typed personal statement of 750 words or less, double spaced, 12 point font, 1 inch margins.  

In the essay, please describe your interest in the nonprofit or public sectors, why you are applying for the summer internship program, and your previous work and volunteer experiences. 

The essay will help the selection committee learn more about you and also evaluate your writing skills. 
Please email us if there are any problems with registration.
For questions about the program, contact: 
Stephen Love, Program Officer
Email Stephen
216-615-7259
Helpful hints:
Have all documents required for the application ready to upload in a .pdf format (your resume, transcripts, essay and two letters of recommendation)
Documents must be uploaded before the deadline of Jan. 23, 2017
The application submission process (if you have all documents ready) should take about 15 minutes 
2017 Summer Internship Host Sites
BayARTS – Located in Cleveland Metroparks Huntington Reservation, BAYarts offers art education for ages pre-school and up in various medium; artist support through 2 galleries, year-round consignment and artist focused events; events that engage the community such as concerts, movies, performance, festivals and seasonal events.
City of Shaker Heights – Shaker Heights is an inner ring suburb of Cleveland characterized by tree-lined streets, ample sidewalks and extraordinary architecture, The Department of Neighborhood Revitalization strengthens the City's tax base by encouraging reinvestment in neighborhoods and in homes and seeks to ensure the long-term competitive position of Shaker's housing stock, using partnerships with the public and private sectors to leverage investment in the City. 
Chagrin River Watershed Partners – The Chagrin River Watershed Partners is a non-profit partnership of Northeast Ohio communities supporting projects to enhance and sustain the Chagrin River watershed through solving natural resource management problems and planning for better development.  
Cleveland Rape Crisis Center – The Cleveland Rape Crisis Center supports survivors of rape and sexual abuse, promotes healing and prevention, and advocates for social change. Cleveland Rape Crisis Center is the largest rape crisis center in the nation and provides services in Cuyahoga, Geauga, Lake and Ashtabula Counties.
College Now Greater Cleveland – College Now helps students as early as middle and high school students as well as adult learners achieve their dreams of going to and succeeding in certificate, two-year and four-year degree programs, providing college access success advising, financial aid counseling and scholarship and retention services.
Cuyahoga Arts & Culture – Cuyahoga Arts & Culture is one of the largest public funders of arts and culture in the nation that connects people to cultural experiences in Cleveland and Cuyahoga County each year, providing more than $15-million a year in public funding and technical assistance to hundreds of arts and cultural partner organizations.
Cuyahoga County Office of Sustainability – Launched in February 2015, Cuyahoga County's Office of Sustainability seeks to promote environmentally sustainable practices in the internal operations of County government, support local businesses that provide environmentally sustainable goods and services and advance policies and programs related to environmental sustainability. 
Hispanic Alliance, Inc. – The Hispanic Alliance exists to serve Cleveland's Hispanic/Latino community by uniting, supporting, and strengthening Alliance members in Greater Cleveland and Northern Ohio; and further the social, educational, and economic development of the Hispanic/Latino community through advocacy, leadership and development and the formation of strategic partnerships.
Fairhill Partners – Fairhill Partners connects people to opportunities for lifelong learning, intergenerational relationships and successful aging providing activities and programming, short term housing, support and assistance for older adults and caregivers and tools for maintaining health.
Global Cleveland – Global Cleveland welcomes, attracts, and connects international newcomers to social and economic opportunities to Cleveland and Cuyahoga County, working with partners ranging from private companies, nonprofits, civic groups, community organizations, and individuals to create systemic change and points of access for international newcomers seeking to establish roots in the Cleveland and Cuyahoga County. 
Greater Cleveland Partnership – With more than 10,000 members, the Greater Cleveland Partnership (GCP) is a membership association of Northeast Ohio companies and organizations and one of the largest metropolitan chambers of commerce in the nation, representing the collective voice of our members, serving as a catalyst for progress and focusing our resources to support priorities that include advocacy, business development, education and workforce development, infrastructure and physical development, small business development, and economic inclusion.
Maltz Museum of Jewish Heritage – The Maltz Museum opened in October 2005 with the mission to introduce visitors to Jewish heritage in the context of the American experience, build bridges of understanding and serve as an educational resource for Northeast Ohio.  
Maximum Accessible Housing of Ohio – Maximum Accessible Housing of Ohio provides and promotes accessible housing solutions for people with disabilities, managing five affordable housing communities designed with full accessibility so that people with physical mobility disabilities can live as independently as possible and providing education, training, and advocacy on the accessible housing needs of seniors, people with disabilities, and others.
Neighborhood Family Practice – For 36 years, Neighborhood Family Practice community health center has provided high quality, patient centered care to people in Cleveland's diverse west side neighborhoods and continues to grow and expand in response to community need operating five community health centers, two part-time clinics offering primary, preventive and supplemental health services for all ages regardless of ability to pay.
Presidents Council Foundation – The Presidents' Council Foundation was founded in 2000 by The Presidents' Council, LLC – an organization consisting of African-American business owners who provide leadership, innovative ideas, and resources to advance African-American owned and operated businesses in Northeast Ohio; contributing to the overall economic growth and development of the region.
Refugee Response – The Refugee Response was formed to assist in bridging the gap between existing resettlement agency services and the longer support needs of Cleveland's refugee population, providing targeted support in education and employment training to support the short and long term economic success of our region's newest community members.
Slavic Village Development – Slavic Village Development (SVD) is a non-profit community development corporation in Cleveland's Broadway and Slavic Village neighborhoods. SVD revitalizes the neighborhood through rehabilitation of existing housing, storefronts and buildings; construction of new homes and rehabilitation of older homes; retention of existing businesses and development of new ones, providing housing and community building services, and other engagement programs to improve quality of life.
Towards Employment – Towards Employment has assisted more than 124,000 disadvantaged adults in Greater Cleveland successfully move from poverty to a paycheck, efficiently moving individuals through the career pathway of preparing for a job, getting a job, keeping a job and advancing in a career.  Programming includes job readiness, job placement, job retention and career advancement with on-going career coaching and supportive services.
WomenSafe – WomenSafe has been Geauga Countys only domestic violence shelter, resource center, and safe haven for those fleeing a life of violence, abuse, and fear, providing emergency shelter and support services to survivors of domestic violence throughout Northeast Ohio.
Information for Host Organization Applicants
*Host Site applications for the 2017 Summer Internship Program are now closed*
The program provides a limited number of college students or recent graduates an opportunity to work in Cleveland-area nonprofit organizations or governmental agencies during the summer months. All interns are required to work full-time (up to 40 hours) as designated by their host organization, and agencies are encouraged to hire interns as temporary employees. 
Eligibility 
The following roles and responsibilities apply to host organizations:
Appoint a senior staff member to serve as the intern's supervisor.
Provide ample supervision, feedback and support to the intern.
Provide meaningful work and learning experiences for the intern. Past interns have worked on projects such as event planning for a major fundraising event, designing an audience demographic survey, developing a marketing/outreach plan and revising training materials.
Develop and share a work plan for the intern outlining objectives and deliverables throughout the 11-week term.
Provide a workspace and other resources (access to a computer, reference materials, telephone) needed for the intern to complete work assignments.
Accept the intern as a temporary employee of your organization for the 11-week term of the internship program. The foundation provides funding to cover the intern's stipend.
Attend a mandatory orientation at the Cleveland Foundation for selected Host Sites.
Organizations that have hosted an intern within the last two years are not eligible to apply.
For questions about the program, please contact:
Stephen Love, Program Officer
Email Stephen
216-615-7259