Exploring the Critical Issues in Your Community
The Cleveland Foundation has long been recognized for the expertise of its staff. In speeches, panel discussions, interviews, op-ed pieces, position papers, academic articles, guest blogs and more, our in-house authorities regularly explore the community's most critical issues through the lens of their deep knowledge, diverse experiences, and innovative ideas. The biographies of our thought leaders includes samples of their views, which inform the work of the foundation to help make our community what it can–and should–be.
Ronald B. Richard
President and Chief Executive Officer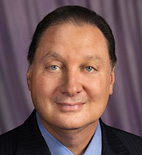 Legacy of Leadership Frederick Harris Goff revolutionized philanthropy forever when he created the Cleveland Foundation on Jan. 2, 1914. As the countdown to this milestone anniversary begins, it presents an opportunity to acquaint contemporary Clevelanders with Goff and the remarkable legacy he left. It was Goff who conceived of the world's first community endowment, which pools the charitable gifts of citizens from all walks of life. Beyond distributing grants from the earnings for the entire community's benefit, the Cleveland Foundation exercises civic leadership by marshaling the intellect, spirit, and energy of the community to address the great issues of the day. Operating not from self-interest, but in the public interest, we honor Goff's legacy, keeping it alive for generations to come. Read or watch the full address.
Education: A Moral Imperative This great nation — which I believe in the words of Abraham Lincoln, "the last, best hope of earth" – cannot endure unless we fix our education system. It is the key to our future economic prosperity, national security, social cohesiveness, and moral authority in the world. This will require great change, and change is not easy. It involves conflict and compromise. It requires sacrifice. It creates winners and losers. But we will all be victorious if we preserve our nation, society, and our American culture. It will take all of us – superintendents, principals, teachers, parents, students, elected officials, business leaders, nonprofit leaders, and the media – to ensure that our education system opens the door for all our children. Download the full address. 
Growing Our Own: The Cleveland Foundation assembled a strong team of partners and embarked on a strategy to stimulate economic development in Cleveland and generate opportunities for low-income residents to share in the wealth that still exists in the city. The early result is evident in Greater University Circle, where progress has come from mobilizing established civic assets, notably the community's great anchor institutions. At a White House Forum on Philanthropy Innovation, Ronn Richard outlines the partners' ongoing efforts to create jobs, build wealth, and restore hope in neighborhoods that once thrived. Download the complete remarks.
Shilpa Kedar
Program Director for Economic Development
Community and Economic Development Grantmaking The Cleveland Foundation's strategy for economic development is guided by a vision of Cleveland as a thriving and sustainable economy that is globally connected and known for innovation. To realize this vision, the foundation has targeted five priorities that we see as building blocks of a healthy, sustainable economy. Watch the panel discussion.
India Pierce Lee
Senior Vice President, Program
Community and Economic Development Grantmaking The foundation takes a holistic approach to neighborhood development that aims to provide residents with options in desirable housing, quality schools, viable employers, and thoughtful retail. India Piece Lee participates in a panel discussion of  the foundation's community and economic development initiatives. Watch the presentation.
Helen Williams
Program Director for Education
Transforming Cleveland's Schools: 2012 was a critical year for Cleveland schools as residents passed a 15-mill tax levy to pay for reforms sought by Mayor Frank Jackson and Schools CEO Eric Gordon. Now comes the hard part: actually transforming the educational experience of thousands of Cleveland's children. Helen Williams joins Eric Gordon and other stakeholders in a discussion of how they plan to proceed and how the community will be able to monitor progress of the transformation plan. Watch this installment of the Cleveland Connects community conversation series.
Focus on Education Policy and Reform in Ohio Preparing students to succeed locally and compete globally is essential to the prosperity of Cleveland's residents and our city. At the Cleveland Foundation, we advocate reinvention of age-old systems used to educate kids, train teachers, and shape public policy. Helen Williams participates in a talk on the role of grantmakers in supporting education and actively engaging in activities to strengthen education policy in Ohio. Watch the discussion.
Lillian A. Kuri
Vice President, Strategic Grantmaking, Arts and Urban Design Initiatives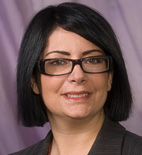 Urban Planning and Community Development in Cleveland Lillian Kuri discusses the past, current, and future urban planning projects of the Cleveland Foundation.She also shares her experiences and thoughts on core-city urban redevelopment and funding opportunities in the public, private, and philanthropic sectors. Watch the presentation.
Kathleen Hallissey
Director of Community Responsive Grantmaking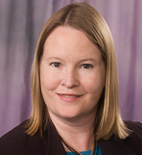 Responsive Grantmaking: Meeting the Needs of the Community The Cleveland Foundation's community responsive team acts as the front door to the foundation. We help organizations – large and small, relatively new and established – identify their highest priorities and guide them to funding. Kathleen Hallissey discusses the foundation's interests, practices, and priorities for community support. Watch the conversation.