Cleveland Foundation Presents 5th Annual Cleveland Book Week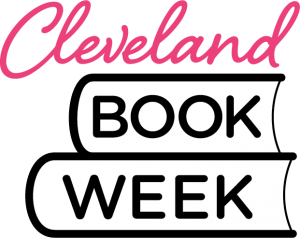 Series of special events to celebrate the Anisfield-Wolf Book Awards and promote Cleveland as a literary destination
Presented by the Cleveland Foundation, Cleveland Book Week (Sept. 29-Oct. 4, 2020) will celebrate our 2020 Anisfield-Wolf Book Awards winners, while broadening our reach into film and podcasts. The fifth annual Cleveland Book Week is anchored by the 85th Annual Anisfield-Wolf Book Awards ceremony, scheduled for Thursday, Oct. 1 on WVIZ/PBS ideastream. This year's winners are:
Eric Foner, Lifetime Achievement
Ilya Kaminsky, Deaf Republic, Poetry
Charles King, Gods of the Upper Air, Nonfiction
Namwali Serpell, The Old Drift, Fiction
The Cleveland Foundation and Anisfield-Wolf Book Awards are presenting Cleveland Book Week in partnership with the Cleveland International Film Festival (CIFF), The City Club of Cleveland, Global Cleveland, the Great Lakes African American Writers Conference and the Western Reserve Historical Society.
Mark your calendar now for these engaging events and more as the calendar evolves with further details.
Tuesday, September 29-October 4
AW + CIFF Streams
Viewers will have the opportunity to stream free Cleveland International Film Festival documentaries, all with an Anisfield-Wolfian flavor. Coupled with each film will be an in-depth interview with the director, hosted by Cleveland State University professor Eric Siler.
Thursday, October 1
Global Cleveland Sister Cities Conference
Namwali Serpell
Our 2020 winner for fiction Namwali Serpell and Baldwin-Wallace Professor Chisomo Selemani will discuss The Old Drift and Zambia at this international gathering.
Safia Elhillo & Twelve Literary Arts
Award-winning poet Safia Elhillo will be joined by acclaimed poets Phil Metres, Stephanie Ginese, Noor Hindi, and Geramee Hensley as they share about their own hyphenated existences. Daniel Gray-Kontar of Twelve Literary Arts will lead this exploration of the many Americas that make up our country.
Anisfield-Wolf Book Awards 2020
Enjoy this reimagined ceremony turned documentary, at 8 p.m. on WVIZ/PBS ideastream. Featuring Anisfield-Wolf jury chair Henry Louis Gates Jr. and each of our 2020 winners in their hometowns.
Friday, October 2
The City Club of Cleveland Forum: Eric Foner
Our 2020 lifetime achievement award winner Eric Foner will speak in a virtual City Club of Cleveland Friday Forum. He will discuss his most recent book, The Second Founding, the Reconstruction Era, and the contemporary struggle for freedom and equality.
Global Cleveland Sister Cities Conference: Ilya Kaminsky
Our 2020 winner for poetry Ilya Kaminsky and Cuyahoga Community College Professor Alexandria Romanovich will bring Deaf Republic to this international gathering, discussing Kaminsky's political poetry.
Saturday, October 3
Great Lakes African American Writers Conference
In this multi-day writers' conference, now in its third year, literary creatives from Cleveland, Northeast Ohio, and throughout the Great Lakes will gather to learn from and network with influential publishing industry professionals from hubs including New York, Chicago, and Los Angeles.
About the Anisfield-Wolf Book Awards: Cleveland poet and philanthropist Edith Anisfield Wolf established the The Anisfield-Wolf Book Awards book prizes in 1935, in honor of her father, John Anisfield, and husband, Eugene Wolf, to reflect her family's passion for issues of social justice. Today it remains the only American book prize focusing on works that address racism and diversity. Past winners have presented the extraordinary art and culture of peoples around the world, explored human-rights violations, exposed the effects of racism on children, reflected on growing up biracial, and illuminated the dignity of people as they search for justice. The Cleveland Foundation has administered the Anisfield-Wolf prize since 1963.