Cleveland Foundation Advancement Executive Promoted to Senior Counsel
Release Date: 1.17.2014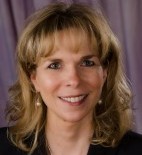 CLEVELAND – The Cleveland Foundation today announced Ginger F. Mlakar, Director of Donor Relations, has been named Senior Counsel and Director, Donor Relations, effective immediately. Mlakar manages the foundation's donor stewardship program, connecting donors to their charitable passions and providing support as they plan purposeful gifts. Additionally, she serves as in–house legal counsel on charitable giving and estate administration issues and facilitates the acceptance of complex gifts.
She joined the foundation in July 2009 after 16 years practicing law in the area of estate and charitable gift planning and administration. Her previous positions include partner in the personal succession and planning practice group at Thompson Hine LLP and of counsel in the estate planning and probate practice group at Benesch, Friedlander, Coplan & Aronoff LLP. She is also a certified public accountant.
"Ginger is an integral member of our team who has provided legal counsel throughout her tenure with the foundation," said Kaye Ridolfi, senior vice president of Advancement with the Cleveland Foundation. "Her promotion is well-deserved, and we look forward to her future leadership and impact within our great organization."
Mlakar has served on the boards of several area organizations, including the Girl Scouts of Lake Erie Council, the Estate Planning Council of Cleveland, the Bay Village Education Foundation, and as treasurer for the Cleveland Metropolitan Bar Association and Bay Soccer Club. She is currently the president for the Cleveland Metropolitan Bar Foundation. She has been a member of advisory groups for University Hospitals, the Cleveland Orchestra, and Case Western Reserve University. Additionally, she is an active fellow of the American College of Estate and Trust Council and an Estate Planning, Trust and Probate Law Council member for the Ohio State Bar Association.
Mlakar has been named among the "Best Lawyers in America" and the "Top 50 Female Ohio Super Lawyers List" by Law and Politics magazine. She is a member of the Leadership Cleveland Class of 2014. She graduated summa cum laude from The Ohio State University with a Bachelor of Science in business administration and earned her Juris Doctor from The Ohio State University Moritz College of Law.
~~~
Established in 1914, the Cleveland Foundation is the world's first community foundation and one of the largest today, with assets of $1.86 billion and 2012 grants of $91 million. Through the generosity of donors, the foundation improves the lives of Greater Clevelanders by building community endowment, addressing needs through grantmaking, and providing leadership on vital issues. The foundation tackles the community's priority areas – economic transformation, public-school improvement, youth development, neighborhood revitalization, and arts advancement – and responds to the community's needs.
For more information on the Cleveland Foundation, please visit ClevelandFoundation.org/Purpose  and follow us at www.Facebook.com/ClevelandFoundation or @CleveFoundation on twitter.