Helping Students Succeed
Since 1987, the Cleveland Foundation has awarded more than $47.6 million in scholarships to more than 10,000 recipients, making it one of the largest scholarship programs of its kind in the nation. Foundation scholarships come from more than 61 funds established by individuals, families, schools, civic organizations, and employers. 
Here are the stories of several recipients who are using foundation scholarships as stepping stones to successful careers and lives.
Christopher Scott
With the help of $10,000 in Cleveland Foundation scholarships, Christopher Scott is on his way to making many of his dreams come true. 
Since 2009, he has received the Cleveland Foundation Scholarship Selection and Advisory Committee Scholarship three times and the Rev. Dr. Marvin McMickle Scholarship. A graduate of East Technical High School and the first in his family to attend college, Christopher is in his fourth year at the University of Toledo, studying middle childhood education and earning a place on the dean's list. The 22-year-old serves as president of the university's Student African American Brotherhood, an organization designed to raise retention rates among African American males.
He credits foundation assistance with also giving him the opportunity to give back to his community and to pursue his passion of motivational speaking. As "a living testimony of the Cleveland Foundation scholarship program," he hopes to prove to young people in the inner city that they too can succeed if they try. "These scholarship opportunities have allowed me to accomplish many of my academic goals and even some of my life dreams," says Christopher, who ultimately wants to earn a doctorate and become CEO of the Cleveland Metropolitan School District.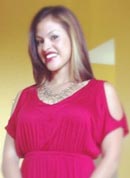 Jessica Lee Rodriguez
Jessica Lee Rodriguez has learned precious life lessons over her four years of college, both on and off campus. "College is not always about the knowledge you gain from books about specified topics," says the 22-year-old student of Puerto Rican descent. "It is preparation for the workforce … (and it) enlightens you on your own strengths as an individual." 
Jessica has received $12,000 in foundation scholarships, consisting of $7,000 from the Cleveland Foundation Scholarship Selection and Advisory Committee Scholarship and $5,000 from the ALCOA Fund Scholarship. She has attended the University of Cincinnati and Cleveland State University, and is looking to complete her education at Ohio State University with a bachelor's degree in math education.
She is a first-generation college attendee and graduated from James Ford Rhodes High School, where she had the distinction of having the highest GPA. The hardships she has endured have only furthered her dedication to persevere and to give 110 percent to achieve her full potential.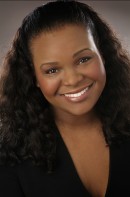 Kisma Jordan
As an emerging singer and songwriter, Kisma Jordan has earned critical acclaim for her "shimmering soprano voice" and show-stealing performances. At age 32, she has won top prizes in various competitions and is delighting audiences nationwide for her performances on the opera stage as well as in concert and recital.
Now, thanks to $10,000 from the Cleveland Foundation's A. Grace Lee Mims Vocal Scholarship, Kisma is hoping to polish aspects of her performance ability in her second year of graduate work at Johns Hopkins University's Peabody Conservatory. Kisma is a native of Detroit and a resident of Baltimore, and is undertaking the challenge of returning to school as a single head of a household. She earned her Bachelor of Music degree in vocal performance from Kentucky State University and graduate degrees in vocal performance from Bowling Green State University and Peabody Conservatory.
As a black classically trained soprano, Kisma has studied the Negro spiritual as an important part of her repertoire and is working toward creating a large-scaled production of a Negro spiritual tribute.