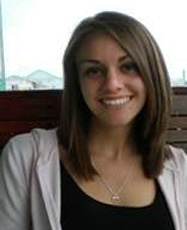 Founded and headquartered in Cleveland, Voices for Ohio's Children is a non-partisan collaboration of individuals and organizations that advocate for children-focused public policy. In analyzing health, education, family, tax, and juvenile justice issues that effect children, Voices for Ohio's Children provides advocacy for youth programs and legislation that most benefit our state's children.
The primary methods through which Voices for Ohio's Children staff accomplishes these goals is research, education of policymakers, facilitation of information sharing, and encouragement of general public support.
Unlike many other advocacy groups, the unique challenge faced by Voices for Ohio's Children faces is to raise awareness among politicians and policymakers about the interests and developmental needs of a population that is unable to lobby or vote, but, nevertheless, suffer from issues such as unemployment, abuse, and poverty that affect the whole household. By ensuring that our society and legislators remain always mindful of the needs of children, Voices for Ohio's Children hopes to ensure a positive future for Ohio.
Throughout the summer here, I will be handling logistics for meetings, updating portions of the website, writing letters for the eNewsletter, doing policy research, sending out press releases, etc. My primary and, perhaps, most interesting projects are to work on the Refund the Credit Campaign for working families and to outline the efficacy of American Recovery Act funding for human services through the creation of a book of anecdotal stories from agencies and individuals throughout the state.
Ultimately, however, it is my hope that my work at Voices for Ohio's Children will provide valuable assistance to the organization in making a difference, no matter how small, in protecting and developing our greatest resource, children.
Each week we will use this space to give each of our interns a chance to reflect on their internship experiences. Sarah Narkin, a junior at John Carroll University, is placed at Voices for Ohio's Children.