Careers and Culture at the Foundation
The Cleveland Foundation strives to attract, develop, and retain the most talented individuals as a part of its team and in Northeast Ohio. We are highly committed to providing a work environment that supports these efforts through our values-based culture, competitive pay, exceptional benefits, developmental opportunities, and work-life balance. 
Our Mission, Vision, Values
Positioning the Cleveland Foundation for a Second Century
Always guided by our mission, vision, and values, the Cleveland Foundation celebrated our 100th anniversary in 2014 as the world's first community foundation, the community's largest grantmaker, and among the philanthropy field's greatest leaders.
Our Mission
An expression of who we are. The Cleveland Foundation's mission is to enhance the lives of all residents of Greater Cleveland, now and for generations to come, by working together with our donors to build community endowment, address needs through grantmaking, and provide leadership on key community issues.
Our Vision
An expression of our aspirations. The Cleveland Foundation will use the power of philanthropy to enable Greater Cleveland to be a great and global American city. Together with our donors and partners, we will make innovative, impactful, and internationally recognized contributions to the field of philanthropy.
Our Values
An expression of our beliefs and actions. The Cleveland Foundation's values guide our daily interactions and our decision making always. As an organization and as individuals, we are committed to:
Integrity
We live up to the highest ethical and moral standards as we fulfill our mission.
We honor donor intent, invest wisely, grant fairly, and keep our community's trust.
Leadership
We strive to be leaders in the community and in the foundation field.
We lead the way in philanthropy, addressing community needs, and creating opportunities.
Innovation
We catalyze new ideas.
We think big, prize creativity, move nimbly, and are willing to take risks.
Service
We take pride in serving our donors, grantees, partners, colleagues, and community.
We listen, show respect, respond professionally, deliver excellence, and go the extra mile.
Learning
We never stop learning.
We are open to diverse ideas, challenge the status quo, learn from our successes and failures, seek best practices and improvements, and develop talent.
Partnership
We embrace collaboration and inclusion.
We are eager to partner, build strong relationships, and work as a team.
Culture in the Workplace
At the Cleveland Foundation, our values drive and shape our culture. Each of us lives these values—leadership, partnership, learning, service, innovation, and integrity—every day in our work with colleagues and those in the community. 
We are proud and honored that our efforts to support our employees have been recognized locally and nationally. The foundation is a 10-time award winner for the NorthCoast 99 award and has also been recognized through the Wellness@ Work awards, the State of Ohio Healthy Worksite award and was also named one of the Principal Financial Top 10 Employers for Financial Stability. You can read more about these awards by following the links below.
A Word From Our Employees
While the Cleveland Foundation exemplifies its mission in the community, it also strives to enhance the lives of its employees.The foundation offers flexible work schedules, incredible benefits, and a comprehensive wellness program, which includes on-site visits with a wellness coach. I have to mention the fabulous work environment, too – we're right in the heart of the theatre district. Not only are there spectacular views from nearly every work space, we're surrounded by arts, culture, and amazing restaurants.
It's been a rewarding experience to work for the Cleveland Foundation. Our mission, to enhance the lives of all residents of Greater Cleveland, is exemplified in all that we do.The Cleveland Foundation is a remarkable organization, and I'm happy to be a part of it.
~ Laura Lash, Administrative Services Associate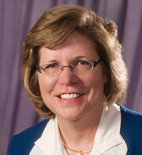 After spending 30 years in the corporate world, I am really enjoying working for a passionate, mission-based organization. The job is challenging from a technical, professional standpoint but very rewarding from a personal perspective. We have a team-based culture that is very focused on our mission, vision, values, and our strategic goals. The workplace is friendly and flexible.
~ Kate Asbeck, Senior Vice President and Chief Financial Officer

Opportunities
Benefits
In addition to the engaging and rewarding work environment, the foundation provides exceptional benefits, a comprehensive wellness program, opportunities for growth and development, and team-based activities that allow employees to interact and get to know colleagues across teams.
Below are some of the great things offered to both full and part-time employees:
Comprehensive, low-cost health insurance through Anthem Blue Cross Blue Shield
Comprehensive, low-cost dental insurance through MetLife
Vision insurance
Employer paid Group Term Life insurance
Employer paid short- and long-term disability insurance
Elective Life Insurance for employees and dependents
Flexible Spending Plan for medical, dental, dependent care, parking/transit, and adoption expenses
403(b) Retirement Plan through Principal Financial with very generous employer contribution
Employer paid on-site financial planning/education
Generous paid time off program including vacation, sick, and holiday pay
Continuing Education
529 College Savings Plan
Employee Assistance Program (EAP)
Comprehensive Wellness Program including an on-site wellness coach, free screenings and preventative care opportunities and free memberships to hundreds of local fitness centers and fun organization-wide fitness challenges
Other Perks: Entertainment discounts through Best Benefits Club, Discounts from Playhouse Square and surrounding vendors, Educational and fun staff activities planned throughout the year by our Activities Committee
The HR Collaborative
In March 2013, the Cleveland Foundation, in partnership with Thompson Hine, ERC and Oswald Companies, began discussions about the possibility of launching a unique networking group whose mission would be to support the nonprofit HR community through education, resource sharing and networking opportunities. All were highly in favor of sponsoring such an effort not only financially, but with time, expertise and resources as well as an understanding from their own nonprofit clients that there is a need to facilitate these connections.
In addition to the founding partners, a steering committee comprised of a diverse group of nonprofits has been formed to move the Collaborative forward. Together, our goal is to create a network of peers and experts to which nonprofit human resources professionals can turn for education, knowledge, support, resources, and partnerships that will ultimately help to build the capacity of the HR function and each organization overall. For more information, please e-mail HRCollaborative@clevefdn.org.