Digital Excellence Initiative
Building a strong, equitable, and resilient digital community in Greater Cleveland
We launched our Digital Excellence Initiative in 2017 to ensure all residents can successfully participate in the digital world and economy, and to elevate Greater Cleveland's infrastructure, talent, and research prominence in digital technology and innovation.
We work to position Greater Cleveland as a leader in digital innovation and access by investing in five areas:  
Creating a more connected community
Supporting digital skills development
Improving digital civic engagement
Elevating regional digital leadership 
Encouraging technology innovation for social good.
Ctrl + Alt + CLE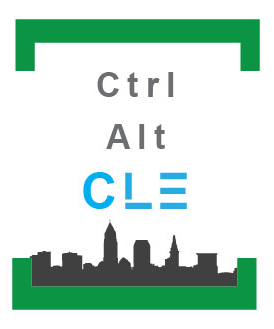 Launched in 2018, Ctrl + Alt + CLE is a collaborative effort to provide resources and opportunities for individuals and organizations to find innovative solutions to community needs through the use of data and technology. 
Ctrl + Alt + CLE offers special events, access to co-working space at the DigitalC MidTown Tech Hive, hands-on data and skills training, and challenge grants. By providing these resources, Ctrl + Alt + CLE aims to convene and empower those working in our region's data, tech and civic ecosystem to  improve the quality of life in our region through innovation.
On the first Thursday of each month, Ctrl + Alt + CLE hosts free events focused on various topics related to civic tech and digital inclusion. These Ctrl + Alt + CLE Convenes events are free to attend and open to the public.
Digital Equity Announcement 
On Oct. 9, the Cleveland Foundation board of directors announced $488,000 in grants that encourage digital inclusion in Cuyahoga County. The initiative will establish free library hotspot lending programs and a PCs for People location in Cleveland, while providing education, advocacy and awareness support to residents to engage with technology. Recognizing the importance of ensuring all members of the community have equitable access to the digital future, Huntington National Bank is contributing an additional $50,000 to the effort.
The multifaceted strategy has several components, including:
Deploying 600 4G unlimited data hotspot devices throughout all 28 Cleveland Public Library locations and 300 additional hotspots at four Cuyahoga County Public Library branches (Garfield Heights, Warrensville Heights, Maple Heights, Southeast/Bedford Heights); the devices will be free to check-out and available for 21-day lending periods with no charge for connectivity
Bringing PCs for People to Cleveland; currently located in Minneapolis/St. Paul and Denver, the organization allows residents below 200 percent of the poverty level (currently $24,280 for an individual) or currently enrolled in an income-based government assistance program to purchase refurbished computers, in addition to providing flat-fee tech support and repair services
Supporting Cuyahoga Metropolitan Housing Authority (CMHA) and CHN Housing Partners to provide marketing, education, advocacy and awareness around the overall initiative
The plan was informed by 2017 studies on digital access and literacy, and broadband adoption and persistence, both of which were funded by the foundation. The studies identified target areas for digital inclusion services – deemed "Digital Equity High Need Areas" (DEHNAs) – in which residents are living at or below 200 percent of the poverty threshold and less than 40 percent of households have internet connectivity of 10 mbps or greater. (PDF of map)
Building on a History of Support 
The 2017 launch of the Digital Excellence Initiative started with two grants:
The initiative builds on the foundation's history of support for technology, innovation and connectivity in Greater Cleveland, including: