Cleveland Foundation Annual Meeting Week Presented by KeyBank: 2020 Community Vision
We invite you to kick off the fall season with an exciting, free virtual event series focused on coming together to design a clear, inclusive vision for Greater Cleveland that is centered on recovery, resiliency and an equitable future for all. The Cleveland Foundation Annual Meeting Week Presented by KeyBank will feature the following events. Separate registration is required for each event via the corresponding buttons below. 
Philanthropy Ohio: Uniting Communities Through Change
Monday, August 31
12:30 – 1:30 p.m.
How has the philanthropic sector responded to moments of unprecedented community need, such as the ongoing COVID-19 pandemic, the national reckoning on structural racism and natural and human-caused disasters? Join President & CEO Deborah Aubert Thomas as she engages placemakers from community foundations in a conversation on what inclusive community recovery and resiliency efforts must address in 2020 and beyond.
---
Cleveland Foundation Annual Meeting Presented by KeyBank: 2020 Community Vision
Tuesday, September 1
12:30 – 1:30 p.m.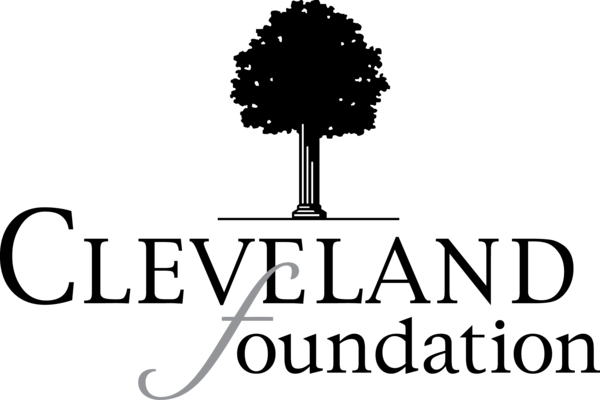 Tune in for the State of the Community Address by Ronn Richard, Cleveland Foundation president & CEO, and choose your own LIVE, interactive breakout session featuring the latest community developments and insights from front-line partners, with topics ranging from the state of education during COVID-19 and digital equity to environmental justice and exciting neighborhood collaborations. Learn how you can be involved in realizing a new vision for your community.
Register by choosing one of the following concurrent sessions (listed below in alphabetical order by session name). Interested in more than one topic? Sessions will be recorded for viewing later on.
Option 1: Closing the Digital Divide
Cleveland ranked among the worst U.S. cities in terms of internet connectivity before the pandemic, and COVID-19 has only spotlighted and exacerbated the region's systemic digital inequities. From supporting remote learning for K-12 students, to enabling telehealth for seniors and disabled residents, to allowing those looking for work to apply for jobs, discover what a more digitally equitable Northeast Ohio could look like and what you can do to help create a more connected community.
Option 2: A Complete Count in 2020
Population data drives the census. The census drives our democracy, and the information gathered this year will shape the future of neighborhoods for the next 10 years. Join us to learn how community-based organizations are using technology to create trusted spaces, amplify trusted voices and deliver personalized messaging to help ensure a complete count in Northeast Ohio.
Option 3: COVID-19: An Opportunity to Reshape Education
School will look very different this fall as districts implement plans to help students continue their education successfully and safely. Join us for a panel discussion with field-leading educators from Cleveland Metropolitan Schools to learn how districts envision using the disruption created by the COVID-19 pandemic to fuel innovations that aim to change education as we know it.

Option 4: The Galvanizing Power of the Written Word
Books are vehicles for ideas that reshape our world. Learn more about the cultural conversation about race that Edith Anisfield Wolf envisioned when she established the Anisfield-Wolf Book Awards 85 years ago, and meet a few literary workers putting words into action in Northeast Ohio now.    
Option 5: Leadership Now
Times of crisis call for leaders to step up and for new voices to emerge in guiding our community's way forward. Join us for a panel discussion on the need for leadership at this moment in history and what it will take to develop a diverse, multi-generational pipeline of future leaders.

Option 6: Lead-free in the CLE
Lead exposure, even at low levels, can have a devastating impact on young children. As we look to a lead-free future, join us to learn how the Lead Safe Cleveland Home Fund is helping Northeast Ohio landlords make their properties safe for families.   
Option 7: Ohio's Clean Energy Future
Ohio has a once-in-a-generation opportunity to shape its energy future in a more sustainable, scalable and equitable way. Join us for a conversation about the imperative and the opportunity to address both climate change and energy in our region, and learn more about how we can support the transition to a clean and just energy future for all.
Option 8: Pandemic Response and Recovery
COVID-19 has rocked Northeast Ohio's economy and the community at large. Learn how business, civic, philanthropic and nonprofit organizations, along with thousands of individuals, are rallying to help the region continue to respond to the pandemic and to envision how we can emerge from the current crisis even stronger.   
Option 9: The Power of Unexpected Neighborhood Partnerships
Communities thrive when unique voices are brought to the table. Join us for an in-depth look at how the Clark-Fulton Master Plan and Purpose Built Communities are convening often unexpected partners to realize a new vision for neighborhoods on Cleveland's East and West sides.
Option 10: Understanding Systemic Racism
Northeast Ohio cities and counties have joined others across the country in declaring racism a public health crisis, acknowledging that this deadly pre-existing condition weakens all our communities and has been embedded into the DNA of our institutions and culture from the very beginning. Join us for a discussion around the impact of structural racism, and learn what you can do to help realize the vision of a more equitable society.  
Register for Understanding Systemic Racism
---
Learn from a Leader: Taking Your Vision to Action with ioby & Neighbor Up
Wednesday, September 2
Noon – 1 p.m.
Community networks are essential for support and outreach in Greater Cleveland and beyond, especially in 2020. Join us September 2 to meet and learn from a group of engaged residents who took action to help their communities through organizing and fundraising: Xinyuan Cui, project leader, Asiatown Sweethearts; Malaz Elgemiabby & Angelo Trivisonno, project leaders, Riverview Towers Food & Basic Needs Outreach; and Julian Khan, project leader, Juneteenth on Buckeye & Freedom Walk. Moderated by Dawn Arrington, Cleveland action strategist with ioby, and Erika Brown, community network manager, Special Projects + Training with Neighbor Up, this webinar will introduce you to unique and inspiring projects and leaders in our community and share how to take your ideas from vision to action.
---
Take Note! Become a Cleveland Documenter with City Bureau
Thursday, September 3
6 – 8 p.m.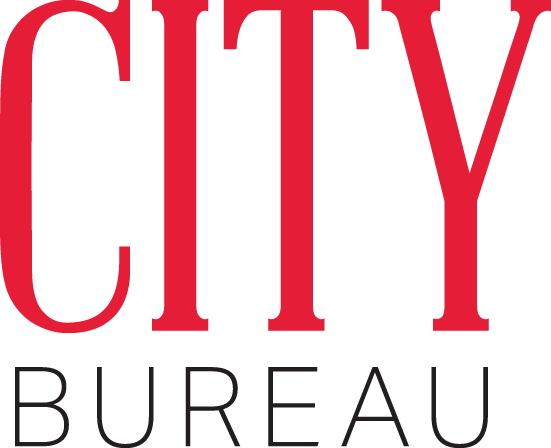 Our city and county officials make big decisions during public meetings every day — but the vast majority of these meetings receive no media coverage and produce minimal records. Interested in learning how to be in "the room where it happens," and to share that information with your community? Led by Lawrence Caswell (field coordinator, Cleveland Documenters), Darryl Holliday (co-founder & News Lab director, City Bureau) and Lila Mills (communications manager, Neighborhood Connections), this open house workshop will introduce you to the Documenters community through an overview of Cleveland's civic landscape.
---
Robert D. Gries Keynote Lecture at The City Club of Cleveland: The State of Local Journalism
Friday, September 4
12:30 – 1:30 p.m.
Local news outlets are a vital component of a healthy community; they promote civic engagement, hold elected officials accountable, boost local economies and foster community. Yet, more than 65 million Americans live in counties with only one local newspaper — or none at all. Can we restore hometown journalism? What do residents, community leaders and philanthropists need to do to save it?
Karen Rundlet, director for journalism at Knight Foundation, focuses on the advancement of new methods and models of local journalism. Her work at Knight Foundation aims to foster a healthy democracy by supporting informed and engaged local communities. John Thornton is the founder of The Texas Tribune, one of the largest local news organizations in the world, and co-founder of the American Journalism Project, a venture philanthropy firm dedicated to starting and growing local news organizations.
A conversation with Rundlet and Thornton regarding their perspectives on the state of local journalism in America, this session is the next forum in The City Club of Cleveland's Reimagining Journalism series and will be moderated by CEO Dan Moulthrop.
By registering for Annual Meeting Week activities, our guests are opting in to receive periodic updates from the Cleveland Foundation on developments in the community.