MidTown Collaboration Center
Located in the historic Hough neighborhood, a place where partnership and innovation center around place and community
Positioned to bridge Cleveland's thriving downtown business center with its University Circle academic hub, the project is halfway between two of Cleveland's most important nodes of activity. It aims to bring together multiple sectors, companies and disciplines under one roof and is a new model for a "both and" approach to economic development that centers around community. The 95,000-square-foot project builds upon the momentum of the adjacent Cleveland Foundation headquarters and aims to be both regionally significant and locally transformative.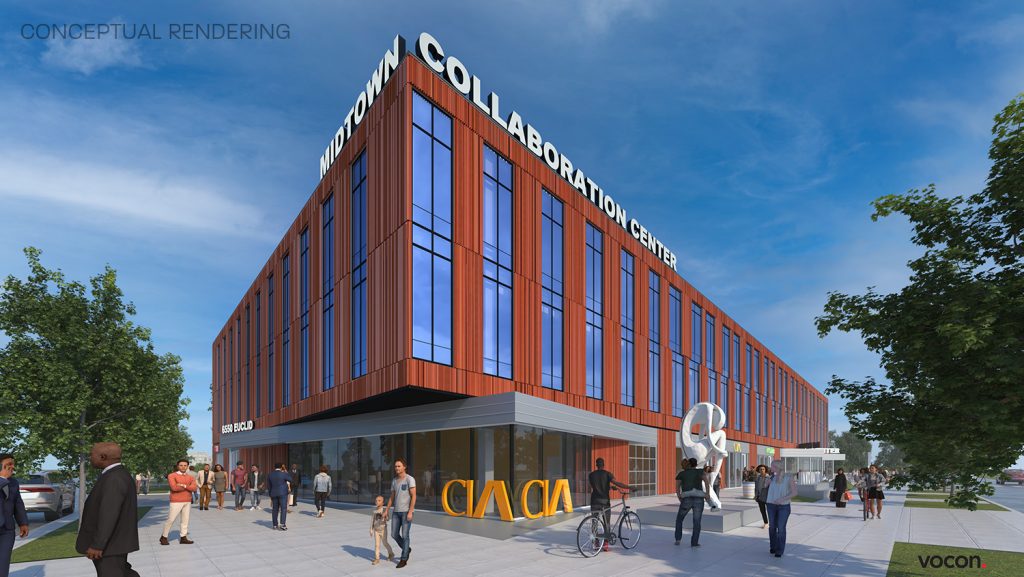 A catalytic center of activity
At the corner of E. 66th Street and Euclid Avenue, the project is located in the heart of the Health-Tech Corridor  – Cleveland's prime location for biomedical, healthcare and technology companies looking to take advantage of proximity to world-class healthcare institutions, including the Cleveland Clinic and University Hospitals, six business incubators, and four academic centers. Currently, the Health-Tech Corridor houses more than 170 high-tech and health-tech companies engaged in the business of innovation.
Purpose-driven collaboration and partnership
The Cleveland Foundation and JumpStart, in partnership with MidTown Cleveland, are leading this catalytic project with key partners to co-locate innovative aspects of their research and programming in the first building. Partners include: Case Western Reserve University (CWRU), University Hospitals (UH), the Cleveland Institute of Art (CIA), Hyland Software, ECDI (the country's largest SBA micro lender), Assembly for the Arts, Black Frog Brewery and Pearl's Kitchen.
Pathways to opportunity and economic prosperity
This building will house approximately 200 direct full-time jobs. Multiple anchor institutions are bringing new innovative programs that will create jobs, focus on community and position this district as the place in the region to collaborate. Furthermore, it will be a beacon for how to connect residents to resources, training and technology.
Building tenants include:
JumpStart Headquarters
CWRU's Center for Population Health Research
UH's new Diabetes Research and Wellness Center
CIA's new Interactive Media Lab
Hyland Software Training Center
Innovation Hall and music venue
ECDI – SBA Lending Center and Women's Business Center
Black Frog Brewery (Cleveland's only Black-owned brewery)
Pearl's Kitchen restaurant
MidTown Collaboration Center gallery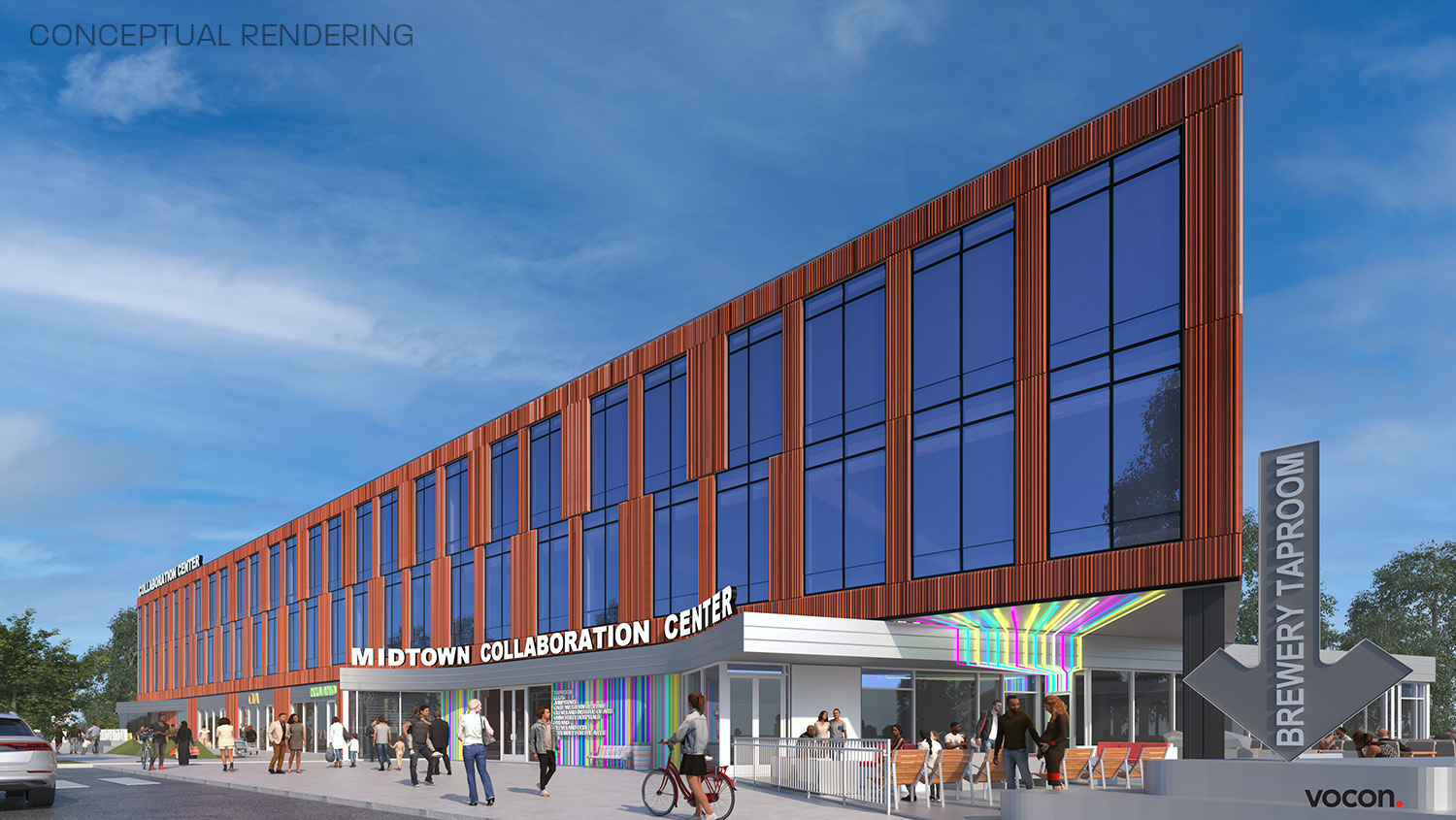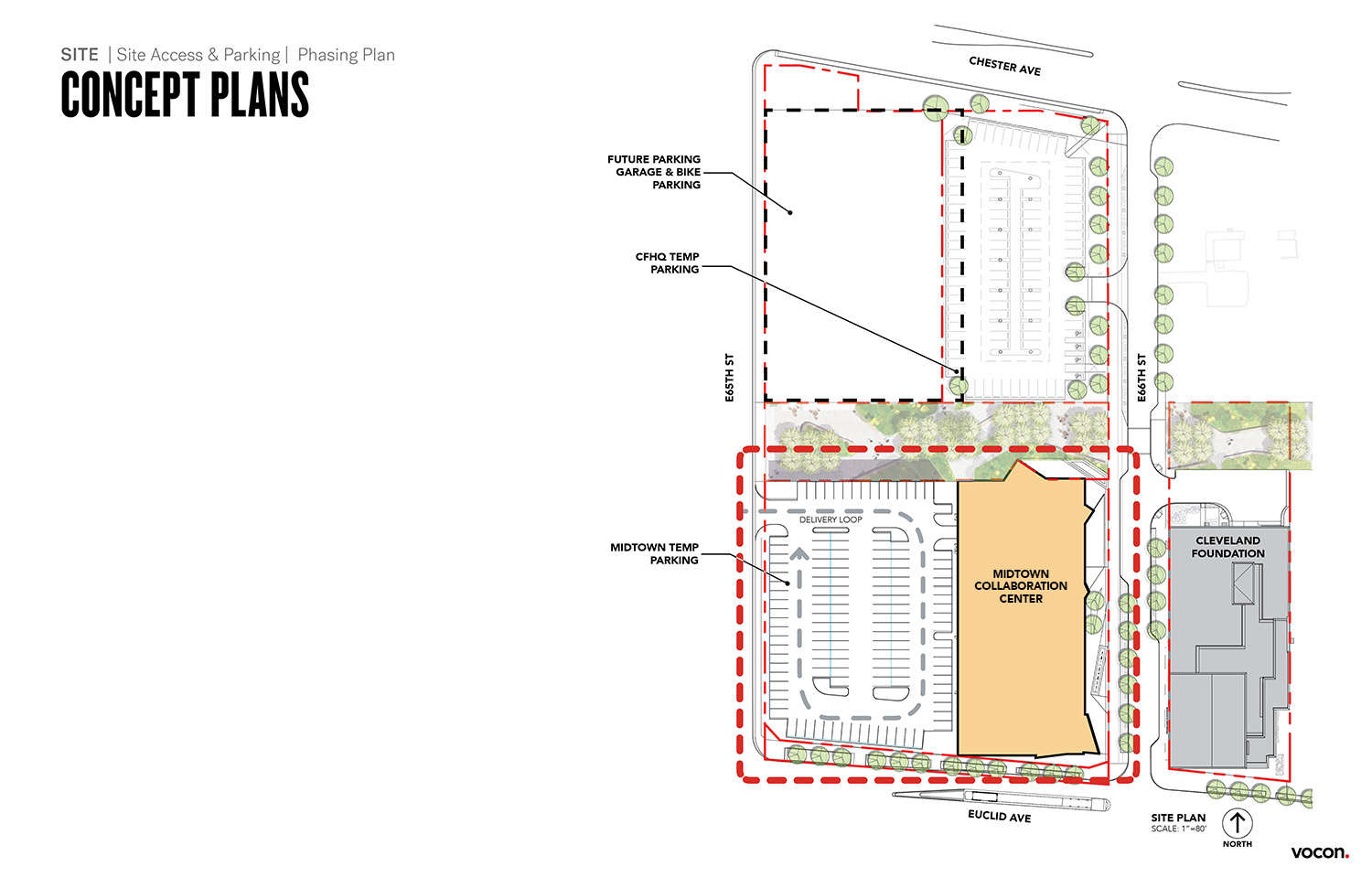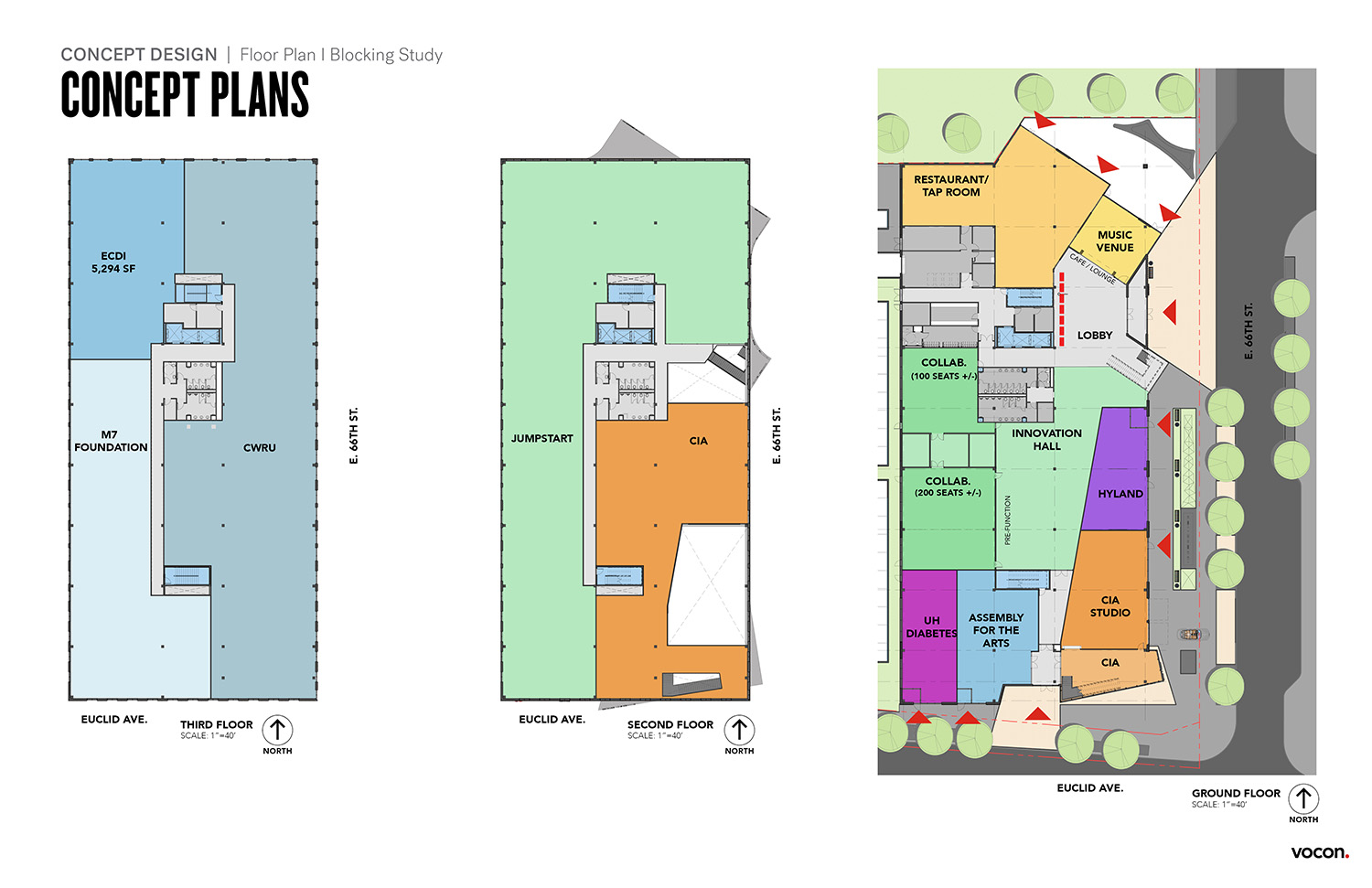 Contact Us
As we prepare to move into a new neighborhood, we understand the importance of being a good neighbor. That includes listening to and supporting the work and efforts of longtime residents and stakeholders. Email us your questions and feedback about the MidTown Collaboration Center.