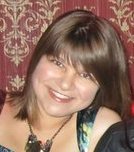 I think I've heard the word "partnership" more in the past week and a half than I ever have in my entire life. Just to be clear, this type of "partnership" that I am referring to is defined as "a cooperative relationship between people or groups who agree to share responsibility for achieving some specific goal." This partnership is special because all involved mutually benefit from the relationship. International Partners in Mission (IPM), whose core principle is to create partnerships across the borders of faith and culture, truly brings the idea of working partnership to life.
However, as I have come to realize in my first few weeks as a Cleveland Foundation Summer Intern, partnership is a necessary component in any successful organization and comes in many forms and dimensions. I am currently in the midst of what I like to call a "multi-layer" partnership. The common goal? Creating a better world. Allow me to explain.
Level One: I am currently working with the Cleveland Foundation, who has entered into a partnership with me as an intern. I benefit from learning about the nonprofit world (among a multitude of other things), and the foundation benefits from my work done in the community (hopefully among other things as well!).
Level Two: The Cleveland Foundation and IPM are also partners, and I, in turn, have become a partner with IPM. This partnership creates multiple benefits for all, resulting in productivity and added life to the city of Cleveland and the countries that IPM works in.
Level Three: IPM is a unique organization in that it works with "project partners" from all over the globe. Every partner that IPM supports, whether it be in Kenya, El Salvador, or India, promotes peace, hope and justice for women, children, and youth. An example of one of these partners would be a night school in El Salvador that gives children the opportunity to go to school while still allowing them to help support their families and the local economy. You can see the how fast the "tree of partnership" can start to grow!
Level Four: IPM's project partners touch the lives of many, many people, not only those that receive the benefits of employment, education, and refuge, but IPM's donors and other stakeholders as well. IPM also conducts an immersion program which sends students and adults of all ages from all over the country to project sites. This interaction also creates a unique partnership that relies on mutual respect and understanding, bringing together Cleveland, other parts of the U.S., and people from around the world.
In today's global community, partnership has become essential. IPM and the Cleveland Foundation are proof that Cleveland understands this very well, and is truly becoming an important member in a global partnership.
Each week we use this space to give each of our interns a chance to reflect on their internship experiences. 
Placement: International Partners in Mission. School: Senior, University of Notre Dame.