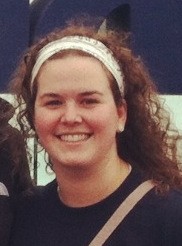 I am thrilled to be a part of the Cleveland Foundation family.  Being that I just graduated in May from Xavier University, I am excited to start a new chapter in my life.  As I enter the third week of my internship, I have already met some great people who I know will make this work experience memorable.  I am placed at the LGBT Community Center and I already feel very welcomed.  My main focus is planning for the Bourbon Street Ball, which will be the second annual charity event for the Center.  This is a very important fundraiser because it helps support the center in many ways.
In addition to the fundraiser, I have many other projects and tasks, including the senior drop-in program and the youth program.  Both are a great way to learn more about the LGBT community in the Cleveland area and the challenges and issues they face.  I am truly amazed at how open everyone is and the support system that the Center provides. 
Through this internship, I hope to gain a better understanding of the other host sites and the Cleveland nonprofit community as a whole.  Finally, I am looking forward to the networking opportunities that will help me as I search for a job after my internship.
Each week we use this space to give each of our interns a chance to reflect on their internship experiences. Maureen is a graduate of Xavier University. Placement: Lesbian Gay Bisexual Transgender Community Center of Greater Cleveland