By Maria Ramos
Cuyahoga County Prosecutor's Office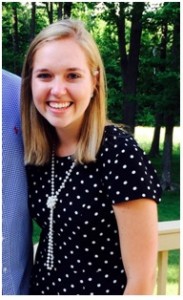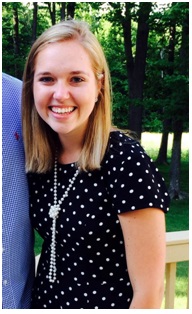 What is the first law of thermodynamics?
The first law of thermodynamics states that energy can neither be created nor destroyed.
To your everyday science major, the definition of the first law of thermodynamics is a typical test question. We have been well trained to spit out these definitions at the drop of a hat and readily present examples, mathematical equations and scientific findings to support our answer. A law of science, we have been taught, seeks to explain a certain phenomenon or occurrence in nature.
There is another type of law that science-focused brains rarely explore in their studies: one that enforces rules, establishes order and seeks social justice. Rather than attempting to explain nature, the field of law – criminal law in particular – seeks to establish truth and secure justice for the shortcomings of human nature. To a medical professional, the field of law could very well be regarded as uncharted territory.
Throughout this summer, I have had the privilege of interning at the Cuyahoga County Prosecutor's Office, where I have learned about the law enforcement and government sector of Cleveland. The prosecutor's office seeks criminal justice in Cleveland and its suburbs in an effort to make Cuyahoga County a safer place to live. I have been given the opportunity to witness how the various divisions of the office carry out this mission.
Throughout the past few weeks, I have worked closely with the prosecuting attorneys, paralegals and support staff of the Cold Case Unit; in particular, the DNA Cold Case Task Force. In response to an initiative of the Ohio attorney general, police departments and other law enforcement agencies throughout Ohio have submitted sexual assault kits to be tested and analyzed by the Bureau of Criminal Investigation. The contents of a rape kit are used to create a DNA profile, which is then compared with statewide and nationwide databases in hopes of finding a match to a known offender.
Members of the DNA Cold Case Task Force work together to prosecute these cold cases, which date to the early 1990s. The Cleveland Police Department has submitted nearly 4,000 rape kits to seek justice for victims of sexual assault and prevent future crimes by serial offenders. Among my duties as an intern in the Cold Case Unit, I attend weekly department meetings, complete clerical tasks and organize case information.
The opportunity to work in and learn about this field is a new experience for me – one that I find both exciting and intriguing. With a step out of my comfort zone came a chance to learn about the public sector through public service. Most significantly, I have seen how the prosecutor's office advocates for the safety of the residents of Cuyahoga County and promotes the revitalization of Cleveland. It has been an incredible summer, and I can't wait to use what I have learned in my education and career.
Maria Ramos is a sophomore at Vanderbilt University.