By Mark Nowak
City of South Euclid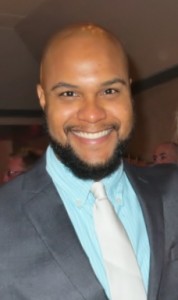 As I was growing up, many people told me to "follow my passion" when planning a career. I've come to believe this advice is at best misleading … but more on that later.
Several years ago, I earned an engineering degree in a field directly related to my biggest passion of all: music. I spent a couple years working in that field, but slowly came to realize it wasn't nearly as fulfilling for me as I'd thought it would be. Even worse, I couldn't find steady work in an industry going through major technological changes; engineers were gradually being replaced by computer software. I knew I needed to try something else while I was young and without many commitments.
I decided to go back to school for business communications, which I thought would be a much more flexible field – because hey, if I can't do what I love, then I should do something that might lead to a nice paycheck, right? Here I come, corporate America. Then, in my final semester of college, I discovered the Cleveland Foundation's Summer Intern Program. I thought it would be a great opportunity to acquire work experience while taking the public sector for a test drive.
I was fortunate to be placed within the Economic Development Department of the city of South Euclid. My duties included, but were not limited to: marketing campaigns, public relations, event promotions, creative and professional writing, research, interviewing and administrative office support.
Almost every day was different, and I was finally able to put to use my years of classroom learning. My proudest accomplishment during my internship was completing a multi-level marketing piece that I helped design – a piece that may aid economic development in South Euclid, which will continue to use it long after I'm gone.
My summer in the public sector has increased my appreciation for the commendable missions that so many organizations and agencies strive to fulfill. I've had the pleasure of interacting with many brilliant and highly regarded professionals, government officials and organization leaders – all of whom take an active role in changing their environments for the better.
When I was finishing school this past spring, I never really considered using what I was learning for anything other than financial profit. Now, I understand that I can do something both profitable and altruistic. In other words, just because I want to "do well" doesn't mean I can't also "do good." After all, studies show that job satisfaction correlates directly with how much your work affects the well-being of others.
So maybe it's not all about following your passion when deciding on a career path. Nor is it about how quickly you can climb the ladder of success. To paraphrase William MacAskill, founder of 80,000hours.org, it's simply about doing work that is valuable. "Do something that genuinely helps others and makes the world a better place in a major way," he says. This is the advice I wish I'd been given while growing up.
As my internship comes to an end, I am still uncertain where my career path will ultimately lead me, but I'm not worrying about that as much these days. I have a new confidence in my potential as a young professional and, as long as I end up doing something I consider valuable, I'll be just fine.
Mark Nowak recently graduated from Ohio University, with a degree in technical and applied studies.