The Cleveland Foundation Public Service Fellowship offers emerging young leaders the skills and networks needed to create the community they envision and jumpstart a career in public service. In our #FellowFriday weekly blog series, hear from members of the 2016-17 Cleveland Foundation Public Service Fellowship cohort about their year-long experience working and living in Cleveland.
Olivia Ortega
College: Case Western Reserve University
Hometown: Newark, Ohio
Fellowship Host Site: Cleveland City Council
How did you first hear about the Cleveland Foundation Public Service Fellowship?
I first heard about the Fellowship through Case Western Reserve University's Center for Civic Engagement and Learning (CCEL) Office. I had been very involved in volunteering through the office during my time at CWRU and the Director of CCEL had forwarded me the application information, suggesting that I apply. I am so happy I received that email and that CCEL staff thought to send it to me.
Why did you initially decide to participate?
I decided to participate because it was everything I could have asked for in a post-undergraduate opportunity. It was a competitive, public service-focused, policy-related program with a small cohort and an amazing organization behind it. On paper, the Fellowship was everything I wanted after I graduated. I can confirm after a full year as a fellow, this program became so much more than I ever could have imagined, and I cannot emphasize enough how lucky I am to have participated in it.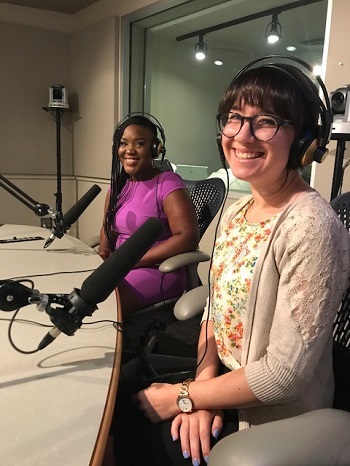 What was the most valuable aspect of your fellowship experience?
The most valuable aspect of my fellowship experience has been the chance to be deeply immersed in local government. I get a front-row seat in seeing how the City of Cleveland operates. Because I am part of the fellowship, my peers at Cleveland City Council have made sure that I get exposure to all the leaders in City Hall and beyond. Watching those leaders make key decisions and handle anything thrown at them has been an invaluable learning experience for me.
What has been the most challenging aspect of the experience?
The most challenging aspect has been learning how to push forward new initiatives and ideas in a large bureaucracy. However, I often say that this is my favorite challenge to face, because it is so fun and rewarding to learn how to navigate a bureaucracy and develop relationships with individuals in different areas and departments. I have learned that things move slowly in local government, often for good reason, and that moving projects forward takes concentration, relationship-building and some pretty good navigation skills. I have loved learning how to problem-solve in this way.
When you're not working, what do you enjoy doing around Cleveland?
When not working, you can find me on my bike riding through Gordon Square, Lakewood, or Edgewater Park! I also love hanging out with friends and exploring new places and am an avid shuffleboard player (Check out Forest City Shuffle Board).
What's your favorite Cleveland restaurant, and what dish do you recommend there?
This is a hard question, but I think I can narrow it down to two restaurants: Ha Ahn and Barroco Arepa Bar. At Ha Ahn, you have the get the Tonkatsu, and if you are there for lunch, get the Tonkatsu Bento Box. At Barroco Arepa Bar, you can't go wrong with ordering any of the arepas, but my personal favorite is the Mexicana, which I highly recommend ordering with a side of Yuca Fries.
How has this fellowship affected your career plans?
More than anything, this fellowship has helped me clarify my goals and plans. I could only ever broadly think about my future: I wanted to help my community. But this fellowship has helped me understand all the amazing and diverse ways I can work for my community. Exposure to so many different issue areas and fields has helped me understand now more than ever my long-term commitment to public service.
What advice would you give to someone considering applying for the Cleveland Foundation Public Service Fellowship?
One piece of advice I have is to think critically about why you want to do what you want to do. Everyone has a story that shapes who they are. If you have a true passion for public service, don't be afraid to honestly tell that story. Let your story frame your passion–I think that is the best way to let it shine.
Want to learn more about the Cleveland Foundation Public Service Fellowship? Find details about the program and application process here, and sign up to receive email updates about the fellowship program here.