The Cleveland Foundation Public Service Fellowship offers emerging young leaders the skills and networks needed to create the community they envision and jumpstart a career in public service. In our #FellowFriday weekly blog series, hear from members of the 2016-17 Cleveland Foundation Public Service Fellowship cohort about their year-long experience working and living in Cleveland.
Hannah Santisi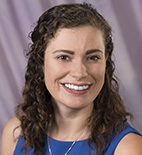 College: Oberlin College and Conservatory (BM, BA)
Hometown: Montclair, New Jersey
Fellowship Host Site: Cleveland Foundation (Program Team)
How did you first hear about the Cleveland Foundation Public Service Fellowship?
In college, I acted as a trained mediator and facilitator with the Oberlin College Dialogue Center. The director of the center knew that the passion for social justice and productive communication aligned with the fellowship and work in public service; she passed along the description to the mediators of the center.
Why did you initially decide to participate in this fellowship?
I was excited for the opportunity to learn more deeply about this city with an organization that is involved in many aspects of Cleveland's growth and rise. I plan to dedicate my life to public service and the nonprofit sector, and this has been a wonderful place to learn.
What was the most valuable aspect of your fellowship experience?
Becoming fully immersed in the culture and work of the Cleveland Foundation!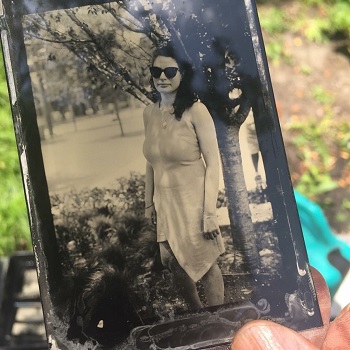 What was the most challenging aspect of your fellowship experience?
As a native New Jersey girl, I was jumping into an arts and culture scene rich with history. I moved to the city of Cleveland and began attending public arts events and meeting those who participate. It was a sprint to get incorporated and activated into the world of Northeast Ohio arts and culture nonprofits for which I would become an advocate through grantmaking. 
When you weren't working, what did you enjoy doing around Cleveland?
I am a musician, and performed regularly around the Cleveland area! When I wasn't performing, I enjoyed walking around my neighborhood on the Westside. 
What's your favorite Cleveland restaurant, and what dish do you recommend there?
 Crouque provencal with a latte at Le Petit Triangle is something about which to write home!
Where would you take a friend who is visiting Cleveland for the first time?
I always recommend first-time Cleveland visitors take the RTA Red Line from the airport to West 25th where they can enjoy the INTERURBAN project, which transforms Cleveland's public transit into a public art experience inspired by the books of Anisfield- Wolf Book Awards.  From the RTA stop, walk to West Side Market, get a croissant and a latte from Le Petit Triangle, visit Transformer Station, and get a tea from Cleveland Tea Revival.  After that, head over to University Circle for some time at our free Cleveland Museum of Art, and then finish your day downtown to see East 4th and Public Square at night!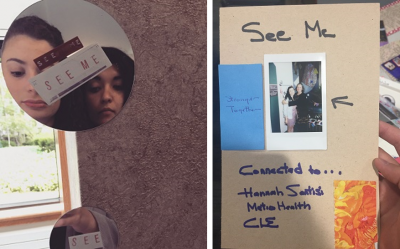 Why would you recommend this fellowship program to others?
The fellowship introduced me to people and parts of the city that I would not have been able to authentically meet and see. This program provides recent graduates with incredible access to exciting large projects with wonderful Cleveland leaders.  
What advice would you give to someone considering applying for the Cleveland Foundation Public Service Fellowship?
Get involved—learn about the people with whom you work, as well as the people your organization serves. Travel to different parts of the city and attend many events to understand the culture of the city.  Find a mentor!
Want to learn more about the Cleveland Foundation Public Service Fellowship? Find details about the program and application process here, and sign up to receive email updates about the fellowship program here.