Our Common Ground day of community conversation returns for its third year on June 30, 2019! In this blog series, we're featuring the stories of people who have hosted Common Ground conversations in years past. In this guest blog, Shana Black of Black Girl in the CLE reflects on her experience as a Common Ground host.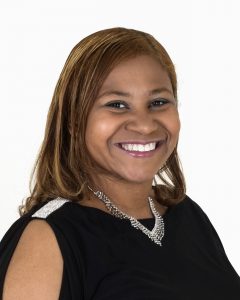 Name: Shana Black
Profession: CEO of Black Girl in the CLE
Neighborhood: I live in Shaker Heights, and hosted in Little Italy
What motivated you to participate in Common Ground 2018?
The premise of Common Ground and the opportunity to be a part of the great work the Cleveland Foundation is doing.                                                 
What are some of the community issues you discussed at your Common Ground conversation?
We discussed the relationship the black community in Cleveland has with Little Italy. In the past, black people could not go to Little Italy without facing racial violence. It was a very volatile place for black people, but that has changed. We also discussed other places in Cleveland that were either welcoming or not welcoming to black people.
What did you hope to accomplish by hosting your conversation?
Being able to have the conversation in Little Italy was the accomplishment. I hoped to bring people out to Little Italy who had never been.
What's your favorite memory from Common Ground?
My favorite memory happened while I was setting up the venue for the event. During set-up, the staff of the venue were extremely helpful and did a lot of work to help me. It made me think about how in the past, I would not have been able to be in Little Italy because I would have been threatened with violence. So, it was moving to be there and be welcomed and helped by the staff.
If I could make one change in the city of Cleveland/in my community, it would be…
…Building on the conversations about what is wrong in Cleveland and start acting and implementing solutions. The conversations are important, but more people need to start taking direct action. There are people in Cleveland doing great work to help this city and we need more of that.
Additional note: Black Girl in the CLE hosts events open to everyone. The organizers of the events are black girls in the CLE, but you do not need to be a black girl in CLE to participate.