By Cameron Aloway, Cleveland Foundation Marketing & Communications Intern  
The impact of the 2020 election outlined major concerns pertaining to the inequitable representation of people of color at the polls. Leading up to and after Election Day, there has been a considerable effort to ensure more community members have their voices heard in elections. Stacey Abrams was one of the most prominent figures advocating for the end of voter suppression in America, and there are many other individuals and organizations engaged in this work across the country and here in Northeast Ohio.
In Cleveland, a number of organizations are pushing to ensure marginalized voters are represented at the ballot box. With the development of the Cleveland Black Futures Fund (CBFF), the foundation was able to give $1.9 million to 49 Black-led organizations during the first round of grantmaking.
This week, we highlight the grantees who fight to end voter suppression in the nation and ensure that the community remains actively voting.
Cleveland VOTES
Co-founded by Erika Anthony and Crystal Bryant, Cleveland VOTES is a nonpartisan civic initiative aimed to expand voter registration, accessibility and participation to residents of Greater Cleveland. The non-profit remains mobile with historically disenfranchised communities in order to ensure a more informed and participatory society.
Cleveland VOTES acknowledges multiple commitments when pushing for equitable voter representation, including shifting power and agency to marginalized communities; advancing non-partisan engagement in Cleveland; and increasing the capacity, education, training and resources for local nonprofit organizations participating in democracy-building activities.
To bridge individuals and organizations in reclaiming their narrative, Cleveland VOTES founded the Equitable Civic Engagement Fund. The fund's purpose is to provide grants to nonprofits committed to educating, connecting and empowering voting-age residents in the Greater Cleveland community. Ultimately, it seeks to shift power and build innovation and inclusive strategies to strengthen the social fabric in our community. 
Stay updated and learn more about Cleveland VOTES through its website, Facebook or Instagram.
Promise of Democracy Foundation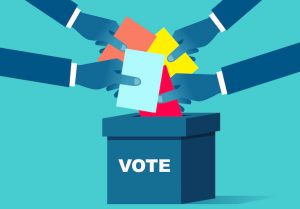 Run by a nationally recognized thought leader, Promise of Democracy Foundation focuses on civic engagement by promoting democratic participation. The initiative played an essential role in advocating for Census representation, and through research, education and the arts, the organization developed a Midwest Regional Civic Education Program that serves urban and disadvantaged communities in Greater Cleveland.
The Cleveland Foundation makes a commitment to learn, listen and become engaged with members of the community in order to evolve and move forward. We welcome you to join our initiative by making a gift to the Cleveland Black Futures Fund  or by  signing up to the newsletter  for updates regarding the fund.