By Cameron Aloway, Cleveland Foundation Marketing & Communications Intern
Mentors play an integral role in guiding new generations. In particular, for youth of color, the relationship mentors share with mentees is especially impactful when leading their development and helping them creatively express themselves. Presently, a multitude of Black-led and Black-serving organizations is guiding youth in Greater Cleveland and encouraging their mental wellness. With the development of the Cleveland Black Futures Fund (CBFF), the Cleveland Foundation was able to give more than $3.47 million to more than 90 Black-led organizations during the fund's first two rounds of grantmaking. This week, we celebrate the partners who received funding in the first round of grants for their work to support the positive development, mental health and wellbeing of young people in Greater Cleveland. 
Fab Foundation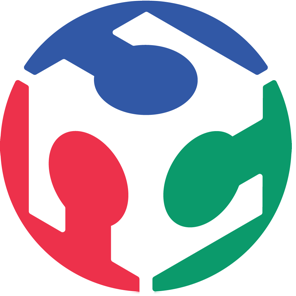 With its mission to provide accessible tools of knowledge and innovation, the Fab Foundation fosters community engagement, creativity, mentoring, entrepreneurship and education through its Fab Labs. Fab Labs are digital fabrication laboratories that inspire innovation through creativity and learning.
With more than 2,000 Fab Labs located in more than 120 countries, innovators using Fab Labs can create almost anything with advanced technology and access to the environment. The foundation aims to improve the livelihoods of communities by democratizing access to tools for technical invention.
The Fab Foundation offers effective services and programs to facilitate the development of community-based labs, and it connects innovation and opportunities for philanthropy through its donation and grant initiatives. To learn how you can be involved with the Fab Foundation, visit their website or follow the foundation via Facebook and Twitter.
Museum of Creative Human Art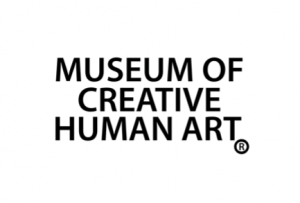 Recipient of the 2019 Cleveland Arts Prize Verge Fellowship Award, Antwoine Washington – along with Michael Russell – established the Museum of Creative Human Art to ensure equity, diversity and the inclusion of underserved artists in the world of art. The museum creates a safe space for artistic expression through its focus on art-based education and character development.
The museum, which held residence at the Museum of Contemporary Art (MoCA) Cleveland, hosts two introduction classes based on fine arts and graphic design. Its virtual fine-arts course instructs the principles of visual art, exploring its purpose, cultural function and history. The organization's graphic design series teaches the use of photo manipulation and design using the latest open-source software and application.
If you would like to contribute to the Museum of Creative Human Art, visit its website, or follow them via Facebook and Instagram.
My Brother My Sister Global Inc.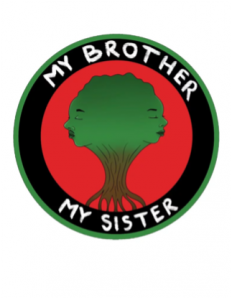 Founded in 2008, My Brother My Sister Global Inc. mentors youth in Greater Cleveland to promote unity and self-determination. The organization aims to increase the retention of young men and women of color in education by providing a sense of responsibility and servant leadership dedicated to solving local, national and global issues.
The organization guides itself with its principles and value system of Community Love and Culture (CLC). My Brother My Sister also provides a safe space and support system for youth by inspiring engagement and using hip-hop as a leading guide.
Youth connected with My Brother My Sister have direct access to peer-mentor leadership. Change agents serving as mentors maintain a genuine relationship with their mentee, focusing on the development of the student's journey after high school. Students involved with the program achieved a 100% graduation rate and 96% college matriculation.
For more information about My Brother My Sister and their work, visit their website, or follow them via Facebook and Instagram.
Peel Dem Layers Back
With the mission to equip Black men and youth with the necessary tools to live a mentally healthy life, Peel Dem Layers Back aims to educate and empower the use of cultural artistic expression through hip-hop and healing hangouts.
Led by local rapper Archie Green, Peel Dem Layers Back's ultimate goal is to help Black individuals cope with trauma through creative means, positively expressing their emotions and fostering healthy relationships with others.
The organization helps eliminate the stigma of mental health to normalize mental wellness. Presently, according to the National Alliance on Mental Health, 63% of Black individuals believe that a mental health condition is a sign of personal weakness. Peel Dem Layers Back aims to eliminate this stigma and normalize mental health and wellbeing for the Black community. 
If you are interested in becoming a partner or sponsor for a Peel Dem Layers Back event, or are seeking more information about the organization, visit their website or follow them via Instagram.  
Shooting Without Bullets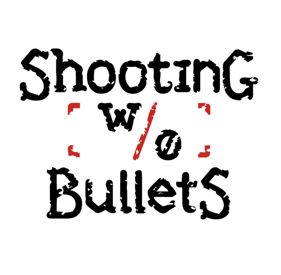 Using visionary cultural production to spread messages on social justice and equity across Northeast Ohio, Shooting Without Bullets engages Black and Brown youth and young adults with the process of experiential learning by producing art and activations.
Many of Shooting Without Bullets' artists have talents spanning disciplines such as photography, film, hip-hop and design. The organization's programs provide artists with opportunities for education, engagement and experience around social justice.
The organization uses the arts to eliminate the systemic barriers that prevent Black and Brown youth from thriving in society by shifting culture, policy and perspective. Shooting Without Bullets promotes social justice in the arts, propelling messages to support and accelerate antiracist action.
To learn more and contribute to the amazing collection of Shooting Without Bullets, visit their website or follow them via Instagram.
The Cleveland Foundation makes a commitment to learn, listen and become engaged with members of the community in order to evolve and move forward. We welcome you to join us by making a gift to the Cleveland Black Futures Fund or by  signing up to the newsletter for updates regarding the fund.