Meeting Challenges, Making an Impact
Each year, the Lake-Geauga Fund awards more than $1 million in grants to nonprofit organizations in Lake County and Geauga County, Ohio. Grantmaking is driven by an advisory committee in response to the stated needs of the community. The committee also engages in convening and asset-building activities that strengthen the fund and its ability to make an impact on the community.
The Lake-Geauga Fund is a part of the community that it serves, as an asset-builder, convener, and catalyst. The advisory committee, made up of local community leaders, seeks to foster positive growth in a variety of ways:
Promoting philanthropy that supports major initiatives
Supporting partnerships and collaborations. We help organizations pool their strengths and leverage resources to further benefit the community. Encouraging lively dialogue and exploring ways to work together that strengthens agencies and increases their potential to sustain and expand services.
Strategic grantmaking that meets the needs of the communties
In addition, more than $350,000 in scholarship support for students from Lake and Geauga counties was awarded through Lake Erie College, Lakeland Community College, the Lake/Geauga Educational Assistance Foundation, and eight Ohio medical schools.
History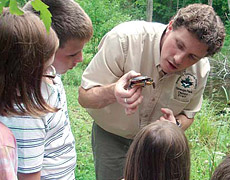 The Lake-Geauga Fund of the Cleveland Foundation was established in 1986 in response to the number of key institutions in the two counties that had long-range impact on the region. The fund was developed by individuals with an interest and passion in supporting growth of the region and addressing unique needs in Lake and Geauga counties.
Both are classified as rural counties with a substantial amount of open space and cultivated farmland.  Agricultural industry in the two counties includes a vibrant viticulture and nursery industry in eastern Lake County, a strong dairy industry and associated crop cultivation, and a growing equine industry that spans both counties. In addition, Lake County has a significant number of entrepreneurial businesses and manufacturing companies. Vital issues in the two counties include transportation, mental health services, affordable housing, and workforce development.
Since its inception, the Lake-Geauga Fund has awarded more than $17.6 million in grants in the two counties. The fund is guided by an advisory committee of residents who have a knowledge and passion for their communities. Committee members must be residents of Lake County or Geauga County and agree to serve two consecutive five-year terms.
2015 Grants
$28,718 Workplace-based resource program for Geauga County
$55,470 Geauga Income Collaborative
$27,234 Implementation of Step Up To Quality training for early childhood education programs in Geauga County
$25,000 Marketing and technology upgrade for the Garfield Centennial and the 2016 Republican National Convention
$35,000 Challenge Grant for programmatic expansion of Rescue Village
$13,500 Digitization of collections and mobile education
$15,000 Teen suicide prevention programming in Lake County and Geauga County schools
$35,000 School mentoring programs in Geauga County
$45,000 Expansion into Lake County and development of the newly merged Lake-Geauga Habitat for Humanity
$45,000 Economic development initiative
$38,000 Staff Capacity for Intern and Career Readiness Programs
$25,000 Painesville Learning Zone Hispanic Tutoring Program
2014 Grants
$10,000 Apollo's Fire Arts Partnerships in Lake County
$25,000 Expanded medical services in Lake County
$57,000 Family Resource Center
$20,000 Western Reserve Land Conservancy Eastern Field Office 
$30,000 Continuation of Lake and Geauga County-based programming
$50,000 Planning activities associated with Senior Housing in Geauga County
$55,000 Outreach Expansion in Lake, Geauga & Ashtabula Counties 
$45,000 Developing two pilot Stormwater projects in the Chagrin River Watershed
2013 Grants
$100,000 Lake Erie Bluffs Observation Tower
$100,000 Observatory Park Phase IV: Restoration of the Historic Nassau Astronomical Observing Station
$75,600 Geriatric Assessment Program (GAP) 
Advisory Committee
Following are current members of the Lake-Geauga Advisory Committee. Committee members must be residents of either Lake or Geauga county and agree to serve two consecutive five-year terms.
Dennis E. Eckart
North Shore Associates, LLC
Nancy Guthrie, Chair
Vice president, Huntington National Bank
Tracy Jemison
President, Geauga Growth Partnership
Jane Neubauer
Owner/Operator, Sugar Pines Farm
Todd R. Ray
Program manager, Positive Education Program
Daniel D. Smith
Consolidated Investment Corp.
Become a donor
The Lake-Geauga Fund's impact in the two counties stems from the vision and commitment of the community it serves. The partnership that has grown among donors, community leaders, and nonprofit organizations promises a brighter future for Lake and Geauga counties. Learn more about becoming a Cleveland Foundation donor.
Apply for a grant
Upcoming Submission Deadlines
| | Inquiry due | Proposal due | Meeting date |
| --- | --- | --- | --- |
| | 9/1/2015 | 9/30/2015 | November 2015 |
| | | | |
| | | | |
| | | | |