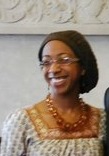 The mission of Lutheran Metropolitan Ministry (LMM) is to promote shalom (peace, well-being) and justice (right relationships) through a Christian ministry of service and advocacy with those who are oppressed, forgotten and hurting. LMM serves clients in the area of advocacy, adult support, community re-entry, housing and shelter, maximum accessible housing, and support to at-risk teens.
My assignment for the summer is to create an emergency disaster plan and emergency succession plan. This assignment has taught me that regardless of the situation, organization, or program, it is important to have a plan. While researching different workplace plans, I read a blog series entitled "Hell and High Water," by Jane O. Hansen of the Atlantic Journal Institution. The story focused on Hurricane Katrina and specifically Charity Hospital and its protocol during hurricane weather conditions. Many workers to some extent were prepared and knowledgeable of procedures during hurricane weather but many were not prepared for the catastrophe of Hurricane Katrina. As a result many hospital employees were uncertain and several lives were lost because of the deficiency in proper planning. This blog series informed me that having a plan in place is critical to an organization and everyone must be knowledgeable of that plan.
I have had the pleasure of interviewing directors from each service area, and as I work on this project it has become apparent that there may be a situation in which LMM will need to be fully prepared to handle.
I enjoy building interpersonal relationships, and these relationships have informed me that people desire to have input with issues that affect them directly, and they are more willing to participate in the planning process. I am ecstatic to be a part of this process.
Each week we use this space to give each of our interns a chance to reflect on their internship experiences. 
Placement: Lutheran Metropolitan Ministry. School: Cleveland State University.