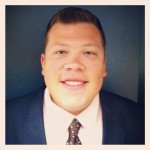 I took one picture in Collinwood during our neighborhood tour that really made me think. While working downtown thus far, I have fallen deeper in love with the city.
Cleveland is alive with summer time events every single day; Farmers markets near Cleveland State, lunchtime yoga at Star Plaza, live music, Walnut Wednesdays, the list goes on and on. We live in a city with world class art and music, world renowned medical institutions, excellent universities, world class chefs, professional sports teams, and a melting pot of many diverse cultures.
A multitude of unique neighborhoods collectively make up our beautiful city. Tremont, Ohio City, Detroit Shoreway, University Circle and the Northeast Shores neighborhoods, just to name a few, offer incredible amenities for residents and visitors alike. Look for great events all summer in these neighborhoods! We are also located on Lake Erie, a member of the Great Lakes, which collectively are the largest concentration of fresh water in the WORLD.
Our city is in an exciting era right now, an era of rebirth and innovation. The numbers of "Boomerangers," people who are born in Cleveland, leave and come back, in our city are rising. Over the past 20 years, our city's downtown core has almost doubled. In the past 15 years, more people have moved from New York City to Cleveland than from Cleveland to New York City.  People are coming to their senses and realizing what a great place Cleveland is. Our city is a beautiful place to live and work, and together we can write the history of Cleveland for future generations to come.
So ask yourself the same question. Why do you LOVE Cleveland?
Each week we use this space to give each of our interns the chance to reflect on their internship experiences. Benjamin Osowski, a junior at Kent State University, is placed at the Cleveland Foundation. Benjamin will work with the CFO to develop an integrated, Microsoft Excel‐based system for the administrative fund; develop a new process to track and report planned giving; research on mission‐related investments in the Northeast Ohio area, and the development and implementation of an electronic filing system for investment managers in the investment portfolio.