By Nicholas Wilders
Rock and Roll Hall of Fame and Museum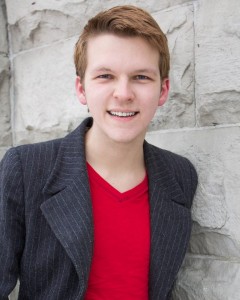 When I was in elementary school, I was one of those kids the teacher worried about. I had excellent grades (particularly in finger painting) and I wasn't a bad influence on my peers. However, my early years were marked with a rebellious streak that caught the attention of many a teacher. In one case, I deliberately held my pencil incorrectly to infuriate my second-grade teacher (and boy, did it work).
Having worked through my early struggle with authority and institutionalized education, I am fascinated by organizational structure. I am particularly interested in how successful corporate organizations manage to be so … well … successful.  Therefore, an internship with the strategy and planning department at the Rock and Roll Hall of Fame and Museum, one of Cleveland's greatest tourist attractions and among the most recognizable arts organizations in the area, seemed like a perfect fit.
What does this internship entail? My responsibilities are far more in-depth than grabbing coffee for my boss. I am conducting and analyzing results from institutional surveys to investigate patterns in what visitors like at the museum, where they are coming from and how they found out about the Rock Hall. I spend about half my time doing the thing I do best:  talking to people about their experiences, conducting surveys via iPad and collecting data. The other 50 percent is the aspect of my job that really stretches me: data analysis. I'm not talking just average, mean and sum; this is higher-level data analysis that harks back to my days in AP calculus and statistics (with significantly less homework).  
The greatest thing about my internship is that I know how much I will grow from the experience. After two weeks at the Rock Hall, I already find myself with surprising new competencies. Thanks to the Cleveland Foundation, which smartly selected a placement for each intern, I am working with an organization that challenges me to develop my analytical abilities. While my artistic and leadership skills complement the position, my math and logic skills are being put to the test.
I'm lucky to be in a position that allows me to grow as a young professional. Despite my early resistance to authority, I am acquiring proficiency in the structure and rules that guide statistical analysis. I'm all about skill building and personal growth. Maybe someday, I'll overcome my ultimate roadblock and learn to hold a pencil correctly.
Nah.
Nicholas Wilders is a junior at Baldwin Wallace University, majoring in theater and concert management.