By Doanise Thompson
Neighborhood Housing Services of Greater Cleveland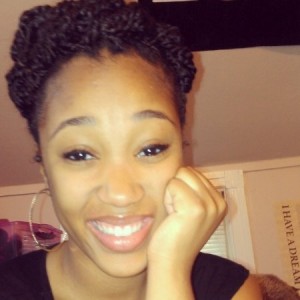 Maya Angelou, one of my idols, once said, "A person is the product of their dreams. So make sure to dream great dreams. And then try to live your dream."
"Achieving, Preserving and Sustaining the American Dream of Homeownership" is the mission of Neighborhood Housing Services of Greater Cleveland (NHS).
The American dream is one in which every individual has the opportunity for prosperity and freedom. Homeownership has always been the American dream, but a dream that has become very hard to obtain for low-income families. NHS has developed a successful organization that strengthens neighborhoods and communities in Northeast Ohio through high-quality programs and collaborations in support of affordable homeownership. These programs and services give families and individuals the opportunity to dream great dreams and, ultimately, to live in those dreams permanently.
My role as the marketing intern at NHS has been to find new, creative ways to market programs to younger adults and to create a marketing plan to sell homes in the city of South Euclid. To accomplish this goal, I worked directly with the communications manager, creating social media content for Facebook and Twitter. Also, I worked with the director of resource development and public affairs, designing a Prezi presentation that will be used for future NHS informational sessions. To reach a younger audience, I created a flier that will be distributed at community events. Additionally, I represented NHS at the iCleveland Summer Kickoff event for summer interns.
The best part of my internship has been knowing that, in some way, I am helping the beautiful people of Northeast Ohio achieve their dreams!
Doanise Thompson is a senior at Baldwin Wallace University, majoring in sociology.