We're excited to continue our support for the Cleveland International Film Festival (CIFF) with a $115,000 grant this year! Since 1981, the foundation has contributed nearly $2.3 million for this iconic cultural event in Cleveland. This year's grant will sponsor CIFF's Global Health Competition, FilmSlam and Perspectives Virtual Reality Exhibition.
"The entire community, as well as film lovers from all over the country, looks forward to this annual cinematic experience that is uniquely Cleveland," said Ronn Richard, our President and CEO. "For more than four decades, CIFF has helped to establish Cleveland as a cultural destination, attracting people to downtown Cleveland, connecting national and international filmmakers with the community, and elevating artists and local nonprofit organizations. We can't wait for everyone to experience this year's festival."
Exploring the health of humans and our planet
This year, we're sponsoring the Global Health Competition at CIFF, which includes films that delve into human health – both physical and mental – as well as environmental health. The competition will introduce audience members to an array of health-related issues and explore the true definition of health as it relates to individuals and the planet. Based on audience vote, the winner of this competition will be announced by the Cleveland Foundation at the Closing Night Reception and receive a $7,500 cash prize.
Engaging local students
Our grant will also support FilmSlam, CIFF's media literacy program and mini-festival of films for students. Now entering its 25th year, FilmSlam aims to educate students about evaluating and critiquing the messages they perceive while viewing films. More than 8,500 Northeast Ohio students have the opportunity to see new films by some of the world's most innovative filmmakers.
Expanding perspectives
We're also excited to support the expansion of the Perspectives Virtual Reality Exhibition at CIFF. The exhibition, which debuted at last year's festival, is an immersive storytelling experience. Located in Tower City Center Level M2 (near the top of the Grand Staircase), Perspectives is free and open to the public, ages 13+. Curated interactive media and virtual reality will be available for viewing on a first-come, first-served basis.
Forging community partnership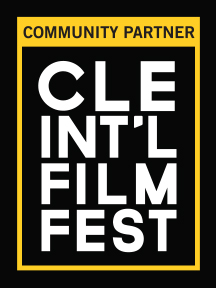 In addition to the foundation's $115,000 grant, our Anisfield-Wolf Book Awards will also continue its history of support for the film festival, serving as community partner for the March 30 and April 1 screenings of "The Revival: Women and the Word," a documentary on the travels of seven musicians and poets building community among queer women of color. This will be the fourth year that the Anisfield-Wolf Book Awards, which recognize books that contribute to our understanding of racism and human diversity, has sponsored a documentary at the film festival. Previous sponsorships include "Good Luck Soup" in 2016, "By Blood" in 2015, and "Alice Walker" in 2014.  
"The CIFF is deeply honored by the Cleveland Foundation's funding of our efforts. Although our programming is global, everything we do is for — and because of — our amazing community. Generous support from the Cleveland Foundation provides us with the footing we need to do our best possible work," said Marcie Goodman, CIFF Executive Director.
The 41st Cleveland International Film Festival, presented by Dollar Bank, will take place March 29 – April 9 at Tower City Cinemas and select neighborhood screening locations. Full program information on the 202 feature films and 216 short films screening at CIFF41 can be found at clevelandfilm.org. Program Guides will be available at all Dollar Bank branches, and throughout the area, the week of March 6. Mark your calendar! Tickets will go on sale to CIFF members on Friday, March 10 and to the general public on Friday, March 17. Follow #CIFF41 on social media for the latest!