Our #SummerOfPurpose blog series follows this year's Cleveland Foundation Summer Interns as they spend 11 weeks this summer working with Cleveland-area nonprofit and public sector organizations. In today's blog, we interview Adrian Monty, who is working with the Cuyahoga County Department of Sustainability to implement its strategic plan and to research existing financing programs to advance clean energy in the region.  
Name: Adrian Monty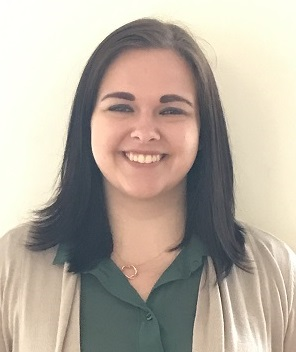 College: Mercyhurst University (Erie, PA)
Hometown: Fairview Park, OH
Internship Host Site: Cuyahoga County Department of Sustainability
How did you first hear about the Cleveland Foundation Summer Internship Program?
I heard about the program through a friend and thought I would give it a shot.
Why did you initially decide to participate in this internship program?
I saw that the Department of Sustainability was on the list of host sites, and I made it my goal to try for the position since it aligns with my career goals.
What are you most looking forward to during this internship?
I am most looking forward to continuing with the Cleveland Microgrid project, which is collaborative in nature and so interesting to be part of. So far, I have been taking notes in the meetings and I have learned so much already, but I want to learn more and be able to contribute to the project as much as possible. 
What has been the most challenging aspect of your internship experience? 
I would say the most challenging aspect is simply that everything is so new and I really have to keep up by doing outside research and take diligent notes.
When you're not working, what do you enjoy doing around Cleveland?
I love the Cleveland Metroparks. There are always new paths to discover and places to sit, relax, read, and drink coffee.
What are your career goals after college?
I will be going for my Master's at Oregon State University in the fall for Environmental Studies in the hopes of eventually working for a Department of Sustainability or becoming a scientific journalist for a magazine or journal.
How do you hope this internship will help you grow professionally? 
I hope that this internship will help me decide which career path I want to follow once I finish my Master's program. I have never been part of the public sector and I am interested in learning what kind of impact the county's department can make and what I can do to help as a growing professional in this department.   
How do you hope this internship will help you grow personally?
So far, the internship has already helped me strengthen my organizational abilities and networking skills. I hope to continue to build these important skills as the internship goes on.
What's your favorite public space in Cleveland? 
I really like the work that has been done at Public Square and the sense of community that it welcomes.
Where would you take a friend who is visiting Cleveland for the first time?
The art museum and University Circle, and then a walk in the Metroparks, of course. 
What advice would you give to someone considering applying for the Cleveland Foundation Summer Internship program?
Just go for it! Cleveland is a great place to start and an amazing place to be, so nothing should be stopping you when considering whether to apply.