Our #SummerOfPurpose blog series follows this year's Cleveland Foundation Summer Interns as they spend 11 weeks working with Cleveland-area nonprofit and public sector organizations. In today's blog we hear from Tessa Holmes, who spent her summer working with Fairfax Renaissance Development Corporation (FRDC) where she developed an understanding of land acquisition and mapping processes, participated in the Innovation Square housing initiative, converted historic Fairfax information to a digital format, and engaged in community outreach.
Tessa Holmes
College: Minerva Schools at KGI
Hometown: Bay Village, Ohio
Internship Host Site: Fairfax Renaissance Development Corporation
Why did you initially decide to participate in the Cleveland Foundation Summer Internship Program?
I have had the opportunity to live and study in multiple international cities, including Johannesburg, South Africa; Seoul, South Korea; and Hyderabad, India. Each urban environment has proven to be both beautiful and difficult in its own ways. One of the largest differences between the places I have lived is the unique social issues that locals face. Whether it is persistent racial discrimination, poor employment accessibility, or extreme poverty, there has also been a plethora of nonprofits aimed at tackling these problems in their respective cities. When I began to think about my professional goals, the city in which I grew up seemed like the most meaningful platform for me to grow. The Cleveland Foundation Summer Internship Program provided me the opportunity to learn from and about the organizations that are actively tackling Cleveland's largest social issues and making the city a better place to live.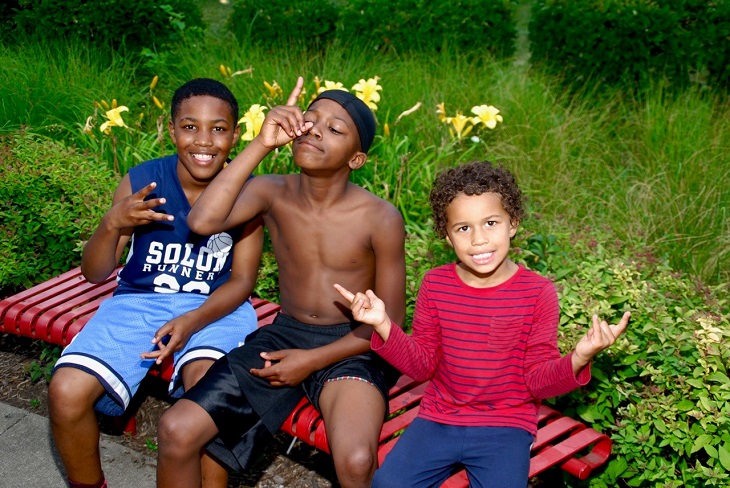 What has been the most valuable aspect of your internship experience?
Throughout my time at FRDC, I have gained a more holistic understanding of community development and economic development. It has been extremely valuable to see the relationship between the physical development of a neighborhood and the personal development of the residents. Learning about funding in nonprofits and grant processes has also been a valuable experience.
When you're not working, what do you enjoy doing around Cleveland?
Kayaking on the river, going to Edgewater park, and eating at lots of great restaurants.
What are your career goals after college?
I am very interested in the intersection between governmental policy and the cognitive processes that produce human behavior. I would like to apply quantified social science research to influence policy, particularly related to the criminal justice system.
How has this internship helped you grow professionally?
This internship has highlighted the importance of collaboration and the strength of interdisciplinary work. It has encouraged me to pursue multiple professional fields, and value their intersections. Learning from and about various fields can allow you to think outside the box in one specific professional realm.
How has this internship helped you grow personally?
My time at FRDC has taught me a lot about Cleveland's history, in particular, the history of how our city developed. Integral to Cleveland's development story is the context of country-wide racial segregation that existed in the early to mid 1900's. The tertiary effects of segregation and discrimination are still implicitly felt in many American cities, including Cleveland. This internship has facilitated many personal conversations related to race, equity, and other sensitive topics that I have not previously been exposed to. Normalizing these tough conversations has allowed me to become more informed and empathetic in regard to the future development of Cleveland.
What advice would you give to someone considering applying for the Cleveland Foundation Summer Internship program?
I would encourage them to not go into it with generalized expectations about the nonprofit sector. Through civic immersion days and getting to know other interns, I have found that host organizations and interns roles at their organizations vary greatly. Go into this opportunity with an open mind and flexibility.