In today's digital world, technology drives almost every element of our daily lives, from jobs and education to healthcare and literacy. But many Cleveland residents do not have equal access to the digital training and tools needed for everyday living.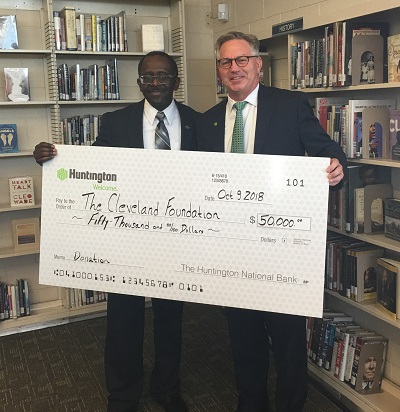 As part of our Digital Excellence Initiative, the Cleveland Foundation is spearheading work to help bridge this digital divide where it is most needed in our community.
This week we announced $488,000 in grants that encourage digital inclusion in Cuyahoga County. The initiative will establish free library hotspot lending programs and a PCs for People location in Cleveland, and will help build awareness of these offerings among residents. Huntington National Bank is contributing an additional $50,000.
The work will include:
Deploying 600 4G unlimited data hotspot devices throughout all 28 Cleveland Public Library locations and 300 additional hotspots at four Cuyahoga County Public Library branches; the devices will be free to check-out for 21-day lending periods at no charge
Bringing PCs for People to Cleveland, an organization that allows residents below 200 percent of the poverty level (currently $24,280 for an individual) or currently enrolled in an income-based government assistance program to purchase refurbished computers, in addition to providing flat-fee tech support and repair services
Supporting Cuyahoga Metropolitan Housing Authority (CMHA) and CHN Housing Partners to build awareness around this work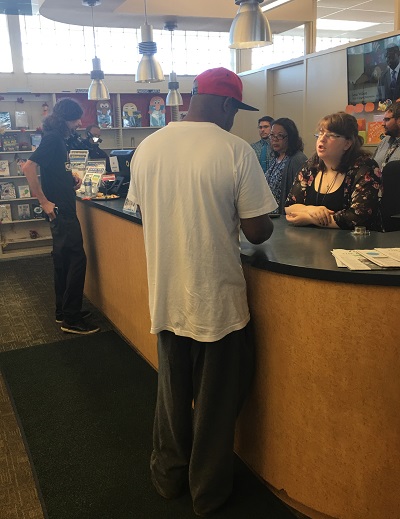 This approach is informed by two studies conducted last year on digital access and literacy, and broadband adoption, both of which were funded by the foundation. The studies identified "Digital Equity High Need Areas" (DEHNAs) in which residents are living at or below 200 percent of the poverty threshold and less than 40 percent of households have internet connectivity of 10 mbps or greater (see a PDF of the map).
These areas include 20 percent of Greater Cleveland households, including 50 percent of the residents serviced by CMHA. They encompass most neighborhoods on the east side of Cleveland and Clark-Fulton and Cudell on the west side, along with the inner-ring suburbs of Garfield Heights, Warrensville Heights, Maple Heights and Bedford Heights. 
The hotspot lending programs are now underway at all Cleveland Public Library locations! All you need is a valid library card for check-out.
You can also find PCs for People at their new temporary Cleveland store located at 6114 Francis Ave., Cleveland, OH 44127 (across the street from Elizabeth Baptist Church). Work is underway on a permanent location at E. 31st & St. Clair Ave., with an expected opening early in 2019.
Read our full press release right here, and check out this video about our efforts: