Our #SummerOfPurpose blog series follows this year's Cleveland Foundation Summer Interns as they spend 11 weeks working with Cleveland-area nonprofit and public sector organizations. In today's blog we hear from Brendan Zak, who is spending his summer at the City of Brooklyn where he is collecting data and information, and reviewing and reporting all aspects of the 2019 Exterior Maintenance Grant Program.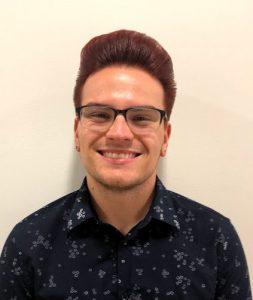 Name: Brendan Zak 
College: Cleveland State University 
Hometown: Cleveland, OH
Internship Host Site: The City of Brooklyn Building Department
Why did you initially decide to participate in this internship program?
I wanted to participate in the internship program to expand my network outside of the Levin College and gain further experience working in a local government.
What aspects of this internship are you most looking forward to?
I am looking forward to learning more about what a building department does and why a city needs this department. I am looking forward to going on inspections with the city's building inspectors and managing the exterior maintenance grant program that the city is offering.
What skills are you hoping to develop through this experience?
I'm hoping to understand more aspects of how local government works, and how each department works together.
When you're not working, what do you enjoy doing around Cleveland?
I love going to the different parks in the area, especially Edgewater. I also love going to the farmer's markets, movie nights, and local business events hosted all over the city!
What are your career goals after college?
After college, I would like to work for a local government or community development corporation as an urban planner or with community development.
How has this internship helped you grow professionally? 
I hope this internship helps me to network and learn more about how local government runs.
How has this internship helped you grow personally? 
This internship has helped me to grow personally through the Civic Immersion events, meeting peers, and the networking events.
What's your favorite space in Cleveland?
My favorite space in Cleveland is "downtown" Old Brooklyn, where Pearl Rd., Broadview Rd., and Memphis Ave. meet. It has a lot of local shops and one of the churches hosts the Old Brooklyn farmer's market.
Where would you take a friend who is visiting Cleveland for the first time?
I would take them on a tour through Downtown, University Circle, Larchmere, and Ohio City.
What advice would you give to someone considering applying for the Cleveland Foundation Summer Internship program?
Be personable and friendly, even if you're nervous! Be prepared to elaborate on anything included in your resume and don't be afraid to brag!