Our #SummerOfPurpose blog series follows this year's Cleveland Foundation Summer Interns as they spend 11 weeks working with Cleveland-area nonprofit and public sector organizations. In today's blog we hear from Lauren Vitas, who is spending her summer working at PRE4CLE, where she is helping to plan events and support social media content while assisting with recruitment, communication and advocacy efforts.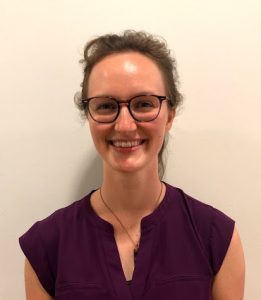 Name: Lauren Vitas 
College: Cleveland State University 
Hometown: Elyria, Ohio
Internship Host Site: PRE4CLE
Why did you initially decide to participate in this internship program?
I wanted to be a part of this program so that I could see another angle of the nonprofit sector and get a better idea of whether or not this is what I'd like to pursue. I have previously worked directly with kids in afterschool programs, and while I thoroughly enjoy that, I wanted a more behind-the-scenes view and one that was quite different from what I'm used to. Knowing that those who work at nonprofits take on a variety of different roles is appealing to me and is something that I wanted to explore as well.
What aspects of your internship are you most looking forward to? 
I'm really looking forward to writing blog posts for PRE4CLE's website! For the first post I'm writing, I'll be shadowing at a bilingual preschool and writing about what a day in a high-quality preschool looks like. I'll also be doing some more advocacy related blog posts about the intersections of poverty and trauma and how these affect a child's development and impact their early education.
What skills are you hoping to develop through this internship? 
I'm hoping to strengthen my skills translating English into Spanish. I've done some minor translations before, but PRE4CLE has a rather long preschool enrollment guide that has yet to be translated into Spanish, so that's a big project I'm taking on! 
What are your career goals after college?
After college I want to move to a Spanish-speaking country, travel and teach English. I feel most alive when I'm traveling, experiencing a new culture and meeting people. I have previously learned so much from traveling and I'm pumped to hopefully be doing it for at least a couple years after I graduate. After that, I see myself joining passionate teams of people fighting for social justice in different ways. The rights of animals, children and immigrants are especially close to my heart.
How has this internship helped you grow professionally? 
So far, this internship and the Cleveland Foundation have taught me a lot about networking and the importance of it. The term used to seem a bit daunting to me until I realized that I've been networking in a more informal way for most of my life. I've appreciated the push that the Cleveland Foundation has given us interns to make the most of this summer and to reach out to those we want to network with. My supervisor has also been great at connecting me with leaders from organizations that partner with PRE4CLE, so I'm looking forward to getting to know them this summer and expanding my professional network.
What's your favorite public space in Cleveland? 
Currently my favorite place in Cleveland is Rivergate Park in the Flats. It's right on the river so there are some beautiful views. It's a nice place to go with friends and relax or hang out. Sometimes I bring my longboard and ride it on the sidewalk along the river or in the parking lot. There's also a great skate park there and a giant game of Jenga!
Where would you take a friend who is visiting Cleveland for the first time?
Our day would most likely revolve around food because there are so many great places. First, we would go to The Vegan Doughnut Company for breakfast, then we'd explore Lakewood and Ohio City and go to the beach. I'd take them to Cleveland Vegan for lunch, and then to the art museum and to walk around University Circle. We'd get dinner at Foodhisattva if we're still hungry and finish the day by walking around downtown and seeing a show at Playhouse Square. 
What advice would you give to someone considering applying for the Cleveland Foundation Summer Internship program?
I would advise them to do some research on the program, including reading about the experiences of past interns to make sure it's what they are looking for. If it's a good fit, then they should really want the internship and get excited about it – and let that passion shine through in their essay and interview. Lastly, I would encourage them not to overthink it, but to be confident in their skills and themselves, and to be true to what matters most to them.