The physical, mental and social benefits of spending time outdoors are well documented. Especially during the COVID-19 pandemic, outdoor places and activities have been a refuge for many. These spaces should be inclusive and welcoming to all people who wish to enjoy them, but unfortunately that hasn't always been the case.
Local mother-daughter trio Marcia Hood, Erika Hood and Ebony Hood are working to change that by leveraging their passion, expertise and experience to disrupt biases and promote safety and joy for all people in outdoor spaces. Together, they lead Syatt a grassroots youth and family serving organization that exposes Black and Brown communities to the built and natural environment and the innate healing power of nature. Understanding the role that systemic racism plays in the life of youth, families and communities, Syatt is committed to helping more people experience a world in which they know they belong and feel empowered.
The idea for Syatt was sparked in 2009. While watching the Winter Olympics, Marcia Hood was struck by the lack of diversity in the events. She and her daughters were inspired to launch Syatt in an effort to get more Black and Brown youth and families involved in outdoor experiences and sporting activities. More than 10 years later, Syatt has earned national attention for its impact.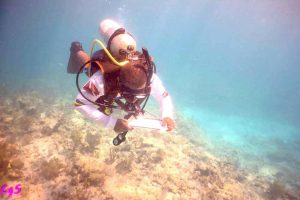 Syatt takes a family-oriented, evidence-based approach. Following best practices, its programming is designed to build character, develop leadership and teamwork skills, and promote holistic well-being and growth. From ski and snowboard outings to scuba diving, Syatt hosts a wide range of activities year-round. Its U-Matter Institute offers civic engagement and study abroad opportunities for rising high school students, while Syatt Consulting provides expertise, facilitation and other services to help organizations broaden their reach and build relationships across the community. You can learn more about Syatt's programming here.
In this Q&A, Syatt co-founders Marcia Hood, Executive Director; Erika Hood, Director, Social Equity & Engagement; and Ebony Hood, Director, Curriculum & Strategic Programming, reflect on their work with Syatt: 
What motivates you to do this work?
Marcia: My motivation comes from the joy that I receive while experiencing outdoor and various adventure activities. It propels me to want to share that with as many people as I can.
Erika: Growing up in a Black family, I've always heard family refer to things that "white people do" or stuff that Black people aren't crazy enough to do. Back then, I didn't realize that these statements carried a lot more weight than I could understand at a young age. My goal is to address these cultural barriers, but to also make sure that racial barriers don't exist when Black and Brown folks want to try something new outdoors. I want my family and community to experience the amazing healing and restorative benefits of nature without scrutiny and discrimination.
Ebony: I'm blessed to have my 95-year-old grandfather in my life. I think about everything that he has endured just to survive. Sheeesh! Then I think about all of the changes that he has seen in 95 years. There is no way I can stop doing this work. The changes are incremental and prayerfully when I'm his age, perhaps Blacks will be seen as human beings like every other person on this planet.
What are some of the challenges in this work?
Racism, cultural barriers, lack of funding, and not being seen as experts in this space.
What activities or initiatives do you have planned in the year ahead? What is your long-term vision for Syatt?
One of our latest "initiatives" is our national work with other grassroots organizations, including Get Black Outside. We have partnered with the U.S. Forest Service to create a Get Black Outside Freshwater Snorkel Day in four forests where youth, adults and families can enjoy being outside camping, hiking, and, well, all the traditional things that you can enjoy in our National Forests. Our inaugural event will be June 26/27! We hope to grow to other parks and of course more people as we navigate the pandemic.
Our long-term vision is to do this great work and expand our programming globally.
Can you share a moment from your work with Syatt that stands out in your memory and that brings you joy?
Meeting the first Afro-Latina Vice President of Costa Rica on a Syatt U-Matter Institute Study Abroad Research Excursion.
What have you learned through your work with Syatt?
 We have a long way to go on our journey to nature equity, sigh.
What's your advice to somebody who may be interested in getting active outdoors, but doesn't know where to start?
Take a walk…please find us!
What is your favorite place to get outside in Greater Cleveland and why? 
Ebony: Any place adventurous and just beyond a "No Trespassing" sign! (…hahaha, just kidding!)
Erika: Neighborhood walks because it's fun to people watch.
Marcia: Any of the lakefront parks because the lake is beautiful and seemingly endless.