By Cameron Aloway, Cleveland Foundation Marketing & Communications Intern 
At the Cleveland Foundation, we strive to build and unify our community through giving to establish significant connections with our neighbors. With the development of the Cleveland Black Futures Fund (CBFF), the foundation was able to give $1.9 million to 49 Black-led organizations during the first round of grantmaking.  
This week, we celebrate the CBFF grantees who are bringing effective change to their communities through curated youth development programs or community revitalization missions.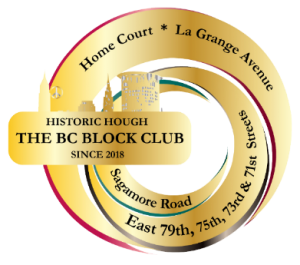 The Block Club Community Development Corporation
Based in the Hough neighborhood, The Block Club Community Development Corporation centers on the integration of solar energy in the community. Presently, the organization focuses on integrating its solar array to revitalize the landscape in beautiful scenery that would include accessible wi-fi, public art and vegetation for the community to share.  
To learn more about the Block Club Community Development Corporation, visit its website. 
Brandnew Community, Inc.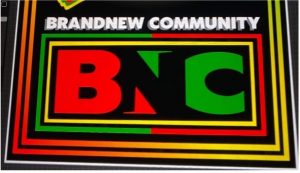 With the slogan, "It takes a village!" Brandnew Youth Mentoring is a youth initiative focused on creating a space of support and care for adolescents in Northeast Ohio. Spawned in 2010 after a conversation with a mentee, the organization emphasizes the importance of positively impacting youth in several programs. One significant program within Brandnew is mentorship. Mentors directly support their mentees by attending graduations, sporting events and recognition events while providing tutoring and entrepreneurial skills to ensure all needs are met. 
Brandnew also offers "exposure trips," which allow youth the opportunity to immerse themselves in new environments around the city of Cleveland and take annual trips to Black historical sites, Historically Black Colleges or Universities (HBCUs) and visit Washington, D.C.  
Through community service, Brandnew also shows pride in disinvested communities by facilitating neighborhood clean-up, assisting in seniors' needs or serving meals to those in need.  
Stay updated with Brandnew through its Facebook, or donate directly on its website. 
Burten, Bell, Carr Development, Inc.  
With its namesake deriving from Lonnie Burten, James Bell and Charles V. Carr, three civic leaders who profoundly impacted their respective communities, the Burten, Bell, Carr Development, Inc. (BBC) is a nonprofit dedicated to empowering residents of underserved communities.  
BBC specifically focuses on the community planning of Buckeye-Shaker Square, Buckeye-Woodhill and Cleveland's Central and Kinsman neighborhoods. The organization seeks new initiatives in the revitalization of real estate, transforming vacant and underutilized housing into bold developments. 
BBC remains integral to neighborhood empowerment, offering connected services to small businesses seeking to expand their customer base, parents needing an after-school service for their children, or teens looking for a summer job.  
Stay updated with the organization through its Facebook, Twitter or Instagram. Or donate directly on its website.  
Men and Women of Central  
Men and Women of Central is a community-based organization comprised of African American men giving back and becoming a resource to the neighborhoods of Ward 5 in Northeast Ohio. Stay updated with Men and Women of Central through its Facebook. 
Northeast Ohio Alliance for Hope (NOAH) 
The Northeast Ohio Alliance for Hope (NOAH) prides itself on the revitalization and beautification of East Cleveland. Founded in 2010, NOAH values the investment of community members and the development of local leaders to reshape East Cleveland's social and economic capital.  
The nonprofit assists and collaborates with local organizations to unite and spawn positive change for the overall community. NOAH serves as the lead for the youth development program, MyCom. MyCom connects youth to mentors while delivering positive experiences to ultimately prepare and inspire them to reach their full potential. To learn more about NOAH's work, visit its website or Facebook. 
Somali Bantu Community Cooperation of Cleveland  
Since 2012, there have been over 500 Somali refugees who have been relocated to the Greater Cleveland area. With the number of Somali refugees continuing to grow annually, the Somali Bantu Community Cooperation aims to provide guidance and support to empower and aid Somali and other Black refugees as they integrate into American society. The cooperation finds its strength by having the ability to provide direct, culturally competent services to the community. This in large part is due to the current board members identifying as Somali Bantu themselves and affording direct knowledge of the types of services, linguistic assistance and cultural needs of the Black refugee community. 
Union Miles Development Corporation 
Through planning and facilitating the development of the Union-Miles community's revitalization, Union Miles Development Corporation (UMDC) aims to improve the quality of life of its residents to build a stronger system. Organized in 1981, UMDC utilizes a variety of culture-based programs and services to encourage the beautification of the neighborhood.  
One successful program that is a part of the organization is the Union Miles Agriculture & Green Landscaping Incubator (UMAG). UMAG is an 8-week program that provides hands-on training to guide individuals to become successful landscapers. Those who complete the course can then apply to contract with UMDC on various landscaping opportunities. The overall goal of UMAG is to provide self-sufficiency for individuals to build a robust all-rounded community. 
Continue to explore UMDC by visiting its Facebook, Twitter and Instagram or give a donation to the organization through its website. 
The Cleveland Foundation makes a commitment to learn, listen and become engaged with members of the community in order to evolve and move forward. We welcome you to join our initiative by  making a gift to the Cleveland Black Futures Fund  or by  signing up to the newsletter  for updates regarding the fund.