By Cameron Aloway, Cleveland Foundation Marketing & Communications Intern
The past year demonstrated the power faith holds in binding our communities together. We at the Cleveland Foundation acknowledge that faith is integral in instilling hope within our neighborhoods, and many faith-based organizations deliver vital services and support to residents in our community. Due to this importance and the development of the Cleveland Black Futures Fund (CBFF), the foundation was able to give $1.9 million to 49 Black-led organizations, including several faith-based organizations, during the first round of grantmaking.
This week, we will focus on the grantees who utilize the power of faith in building long-lasting relationships in our shared communities.
American Association of Clergy and Employers
Built on the prospect of finding new solutions to problems faced in society, the American Association of Clergy and Employers (AACE) works to develop new public and private relationships between clergy, congregations, employers, media and non-profit organizations.
Currently, AACE serves as the project manager for Get2Work Now. A collaborative project between AACE, Manufacturing Works and the Cleveland Clergy Coalition, Get2Work Now helps make hard-to-reach manufacturing jobs in Cuyahoga County suburbs more accessible with the use of church vans. After finding how underutilized church vans are throughout the workweek, AACE repurposed them to help eliminate barriers that unemployed or underemployed Black and brown residents find when making their commute to work.
Another intriguing component the organization offers is its collaborative journalism project, "Beauty for Ashes: Stories of Black Women's Maternal Hope." The series will chronicle Black women's experiences within maternal health and the disproportionate infant mortality rate that is found in Cleveland. Based on restorative and solution-based reporting, the purpose of this project is to give Black women a voice and ensure that the audience is invested and become advocates for change.
Stay updated with the American Association of Clergy and Employers on its website.
East Mount Zion Baptist Church
Having the honor of being the first Black church to hold services on Euclid Avenue, East Mount Zion Baptist Church (EMZBC) focuses on a growing an intergenerational, diverse community that strives to live in the teaching of God and share the power of Christ to everyone. EMZBC follows seven fundamental beliefs and teachings: God, Jesus, the Holy Spirit, Evangelism, the Bible, discipleship, and salvation.
Led by Rev. Dr. Brian A. Cash, EMZBC offers multiple opportunities to connect, along with the Baptist Church giving back to the community. Since 1982, EMZBC's Lifeline Ministry Program provides food and clothing to Black families facing poverty, health crisis, unemployment, and other critical social determinants of health. Since its establishment, the Lifeline Ministry Program has helped over 300 Black families in a 15-mile radius and 25 zip codes in nearby suburbs. The service is also the only food pantry in the area that delivers necessities to families directly. The church utilizes volunteer drivers who transport the food every month.
To learn more about East Mount Zion Baptist Church, visit its website or social media pages: Facebook, Twitter, or Instagram.
William E. Sanders Family Life Center Inc.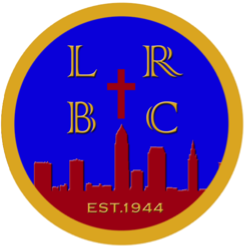 Serving the Lee-Harvard community since its founding in 1944, Lee Road Baptist Church aims to empower residents to become skilled laborers for the cause of Christ. One of the major tenets found with the church is the William E. Sanders Family Life Center Inc.
Focusing on the communities of Lee-Harvard, Lee-Seville and other neighboring areas, the family life center aims to impact and strengthen residents by being the focal point for the provision of family services and programming to meet the economic, educational, health, recreational and spiritual enrichment needs regardless of race or gender.
To stay updated with the William E. Sanders Family Life Center and Lee Road Baptist Church, visit its website or social media pages: Facebook, Twitter or Instagram.
The Cleveland Foundation makes a commitment to learn, listen and become engaged with members of the community in order to evolve and move forward. We welcome you to join our initiative by making a gift to the Cleveland Black Futures Fund  or by  signing up to the newsletter  for updates regarding the fund.