Filter By Department
Executive Office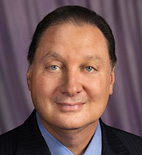 Ronald B. Richard
Executive Office
President and Chief Executive Officer
Executive Assistant: Kimberly Sabo 216.685.2001
Ronn Richard is president and CEO of the Cleveland Foundation. Over the past 30 years, Mr. Richard has held a variety of senior management positions in government, the private sector and the nonprofit sector.
Prior to joining the foundation in 2003, Mr. Richard was managing director and chief operating officer of In-Q-Tel, the CIA's venture capital fund. In this role, he worked to ensure the prompt and effective delivery of new technologies to the U.S. intelligence community. 
Before joining In-Q-Tel, Mr. Richard spent 13 years at Panasonic in key management positions, including president of the company's North American research and development operations; president of Panasonic Home & Commercial Products Company, a major sales and marketing division of Panasonic USA; president of Panasonic Strategic Ventures Company, in charge of mergers and acquisitions and strategic alliances; vice president for planning, technology, and public affairs, which included heading up Panasonic's corporate philanthropy; and vice president for Internet business development. 
From 1983 to 1988, Mr. Richard was a career U.S. Foreign Service officer, serving at the American consulate general in Osaka/Kobe, Japan, and as a desk officer for North Korean, Greek and Turkish affairs, respectively, at the U.S. Department of State in Washington, D.C.  He also was a Pearson Program fellow in San Francisco, where he researched and reported on U.S.-East Asian and U.S.-Latin American trade, investment flows and technology transfers.
Mr. Richard began his career as director of the national public affairs program service at the nonprofit Japan Society in New York City.
Mr. Richard has served on the board of trustees of Spelman College and the board of advisers of the Landegger Program in International Business Diplomacy at the Georgetown University School of Foreign Service. He was a visiting professor for international business at Bennett College in North Carolina during the spring 2003 semester. For many years, he served as chairman and then as a member of the board of trustees of the International Biomedical Research Alliance (an academic joint venture between NIH-Oxford and Cambridge universities). In 2012, he was a scholar in residence at the University of Arkansas' Clinton School of Public Service Center on Community Philanthropy.
Currently, Mr. Richard serves on the board of directors of Global Cleveland, NewBridge Cleveland Center for Arts & Technology, Hispanics in Philanthropy and the Cleveland School of Science and Medicine.  He is board chair of Lake Erie Energy Development Corporation and the Evergreen Cooperative Corporation. He is lead director of the board of directors of Emergent Biosolutions, a public biopharmaceutical company.
Mr. Richard is a former member of the board of the Council on Foundations. From January 2009 to November 2010, he served then-Ohio Gov. Ted Strickland's administration as the appointed, volunteer infrastructure czar, overseeing the expenditure of federal stimulus funds in the state. He currently serves on the Jobs Ohio oversight board.
Mr. Richard holds a master's degree in international relations from the Johns Hopkins University School of Advanced International Studies, a bachelor's degree in history from Washington University in St. Louis, and honorary doctorates from Notre Dame College and Baldwin Wallace University. He is a recipient of the African-American President's Council Champion Award for his work in inclusive economic development. In 2007, he received Wheaton College's Otis Award for Social Justice (previous recipients include Sen. Edward Kennedy, Gloria Steinem and Marian Wright Edelman). Mr. Richard was inducted into Hiram College's Garfield Society, the college's highest honor, and received Entrepreneurs for Sustainability's 2007 Champion of Sustainability award. In 2014, Mr. Richard received Case Western Reserve University's President's Award for Visionary Achievement. Mr. Richard is the recipient of the Council on Foundations' 2017 Distinguished Service Award. 
Mr. Richard is married to Bess Rodriguez, an artist, and has two children, Susanna and Nicholas.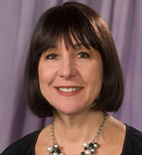 Pamela Jaffe
Executive Office, Governance
Assistant Corporate Secretary
216.615.7183 | Email pJaffe
Pamela Jaffe joined the Cleveland Foundation in 2002 as assistant corporate secretary after extensive experience at several local non-profit organizations.
In her role she provides executive level assistance and management support to the foundation's Chief of Staff in the areas of board governance and special projects.  She is the administrator of the foundation's e-governance software and serves as a member of the business continuity team.  She previously oversaw the foundation's reception desk, provided administrative support to Suite 1300 Services, and managed the foundation's rotating lobby art exhibit.
Pamela serves on the board of the Legacy Village Charitable Fund and is secretary of the Medical Mutual of Ohio Charitable Foundation.  She earned a Bachelor of Arts degree in Journalism with a certificate in Women's Studies from the University of Wisconsin.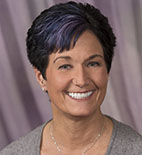 Kimberly Sabo
Executive Office
Executive Assistant to the President and CEO
216.685.2001 | Email kSabo
Kimberly Sabo joined the staff of the Cleveland Foundation in December 2011. She has served in various capacities at the senior executive assistance level for more than two decades. For the majority of her career, Kimberly directly supported Peter B. Lewis, former president and CEO and the current chairman of the board of Progressive Corporation, where she managed his calendar, travel, and correspondence; arranged for board meetings and off-site retreats; served as liaison to staff; and supported Lewis' philanthropic initiatives. After leaving Progressive in 2003, Kimberly became the executive assistant to the president and CEO of Lake View Cemetery where she worked for four years. She also has worked as the executive assistant to the president and CEO of Magellan Biosciences, Inc., a privately held, global medical and laboratory equipment developer headquartered in Massachusetts.