Leta Obertacz named Cleveland Foundation Senior Vice President for Advancement
Ginger Mlakar promoted to general counsel and vice president for advancement
Release Date: 7.26.2022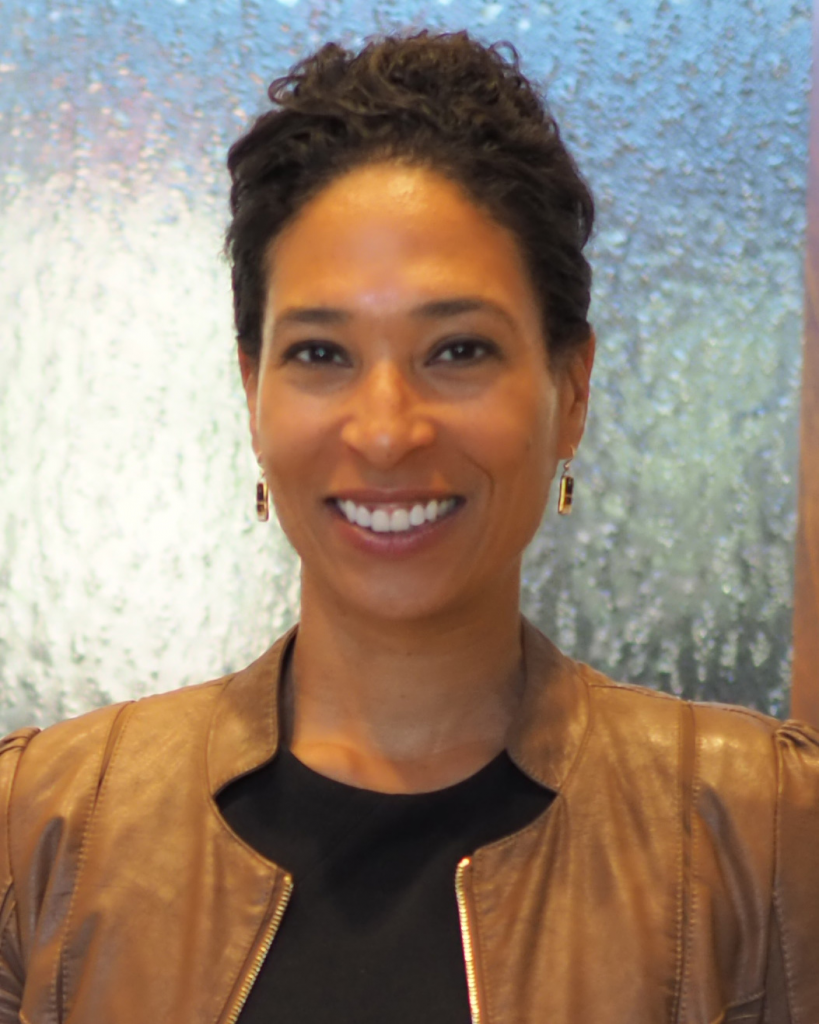 CLEVELAND – Following a national search, the Cleveland Foundation is pleased to announce that Leta Obertacz will join the foundation's leadership team as senior vice president for advancement, effective Sept. 6, 2022. Obertacz will lead the talented team of nearly 20 staff members responsible for working with individuals and organizations interested in partnering with the foundation. In addition to the news of Obertacz's new role, the foundation is also announcing the promotion of Ginger Mlakar to the role of general counsel and vice president for advancement.
"We are so pleased to welcome Leta Obertacz to the Cleveland Foundation's leadership team and promote Ginger Mlakar to a new role on our Advancement team during a watershed moment in our organization's history," said Ronn Richard, Cleveland Foundation president & CEO. "Leta's extensive fundraising experience and commitment to the community will be incredibly valuable to the work of the Advancement team and the foundation overall as we activate our new strategic direction and welcome the community to our new home in MidTown."
Obertacz brings almost 20 years of fundraising experience to the foundation, most recently serving as director of advancement for the Cleveland Zoological Society, where she led numerous highly successful fundraising campaigns dedicated to the best quality animal care, education and meaningful guest experiences, including the Daniel Maltz Rhino Reserve; Bear Hollow; and the Jack, Joseph and Morton Mandel Auditorium. This year under Obertacz's leadership, her team launched the Primate Forest campaign, which, when complete, will result in a 140,000-square-foot world-class destination that will transform and significantly expand the zoo's rainforest.
Prior to her work at Cleveland Zoological Society, Obertacz spent several years at Career Gear National (CGN), a nonprofit organization whose mission is to provide the formerly incarcerated, homeless and veterans with the tools and skills they need to successfully achieve reentry and financial independence. While at CGN, Leta served in numerous executive roles, responsible for fundraising, brand management, press and expansion.
"I am thrilled to have the opportunity to lead the Cleveland Foundation's Advancement team and help generous individuals, families and organizations give back to the Greater Cleveland community they care so deeply about," said Obertacz. "I look forward to building authentic relationships in our new home in MidTown as we pursue the strategic goals of this historic institution and focus on improving the quality of life for all Greater Clevelanders."
Obertacz earned a bachelor's degree in history with honors from Brown University and a master of public administration, Pi Alpha Alpha, from Baruch College School of Public Affairs. She is a co-vice president of activities and class officer at Brown University. She is also a dedicated community volunteer, serving as the co-vice president and advancement chair for EDWINS Leadership & Restaurant Institute and the founding board president for Motogo, an educational nonprofit that partners with local schools to use STEAM curricula to teach students how to solve problems and build confidence through working on motorcycles.
Over the course of her career, Obertacz has participated in a number of leadership and professional development programs. She completed Cleveland Leadership Center's Bridge Builders and Civic Leadership Institute programs and recently participated in the Cleveland Foundation's Foundations for Philanthropy program. Just this spring, she was recognized as one of Cleveland Magazine's Women of Distinction. 
Obertacz had the unique opportunity to tour the country as a professional performer with a variety of artists and groups, including the NBA for the Nets. In conjunction, she served as a national dance judge and presented on navigating the performer's life and living in NYC.
Obertacz lives in Shaker Heights with her two sons and husband, Mike.
The foundation is also proud to announce the promotion of Ginger Mlakar to general counsel and vice president for advancement. Mlakar joined the foundation in July 2009 as director of donor relations (now called Philanthropic Services). In her most recent role, general counsel & senior director of gift planning, she served as in-house legal counsel, managing the foundation's legal affairs. In addition, she led the work of the gift planning team in collaborating with individuals, business owners and their professional advisors to help identify their charitable objectives and implement simple to complex strategies to accomplish their philanthropic goals.
# # #