April Centennial Gift: Cleveland Foundation Day at Cleveland Metroparks Zoo
Saturday, Apr. 26, will be the first free weekend day for all visitors to the Zoo in nearly 20 years and includes admission to The RainForest
Download the Cleveland Foundation Day at Cleveland Metroparks Zoo:
EMBARGOED RELEASE – 4/2 at 9 a.m.
CLEVELAND –The Cleveland Foundation announced today that its April centennial gift to the community – Cleveland Foundation Day at Cleveland Metroparks Zoo – celebrates the special role the foundation, through its donors, has played in the creation and longevity of Cleveland Metroparks. On Saturday, Apr. 26, Cleveland Metroparks Zoo, including The RainForest, will be open for free admission from 10 a.m. to 5 p.m., the first free weekend day for all visitors to Cleveland Metroparks Zoo in nearly 20 years.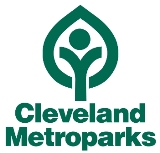 In honor of the foundation's centennial, Cleveland Metroparks, Cleveland Metroparks Zoo, and the Cleveland Zoological Society are joining forces to develop special family programming throughout Cleveland Foundation Day at Cleveland Metroparks Zoo. Since Earth Day is in April, the programming will focus on sustainability and conservation and their impact on wildlife and wild places through fun, interactive activities for families.
"Cleveland Metroparks was established, in part, as a result of one of the first studies the foundation commissioned back in 1919. Today, it's impossible to imagine our community without Cleveland Metroparks and the Zoo," said Robert E. Eckardt, executive vice president of the Cleveland Foundation. "We want to help make sure Greater Clevelanders enjoy the great nationally-renowned assets available right in our own backyards, which is why we're opening the gates to the Zoo for this rare free day opportunity for Northeast Ohio families."
In addition to its role in the formation of Cleveland Metroparks, the Cleveland Foundation supported last year's transfer of the lakefront parks to the Park District – adding significant new "jewels" to the "Emerald Necklace." The foundation has also supported the construction of many of Cleveland Metroparks Zoo's attractions, including African Elephant Crossing and the koala exhibit in Australian Adventure.
"The Cleveland Foundation's centennial is a wonderful opportunity to reflect on and celebrate its many contributions to Cleveland Metroparks and the quality of life in Northeast Ohio," said Cleveland Metroparks CEO Brian Zimmerman. "We're honored that the foundation has chosen us to be part of their celebration and we look forward to hosting Cleveland Foundation Day at the Zoo as an event the entire community can enjoy."
The foundation and its donors have provided a total of $6 million in support to Cleveland Metroparks, as well as to the Cleveland Zoological Society in support of Cleveland Metroparks Zoo.
"The Cleveland Foundation has had a major hand in supporting the Zoo and Zoo Society, with significant grants for science education programs and new exhibits, as well as guidance in connecting the Zoo with top priority community needs," said Cleveland Zoological Society Executive Director Elizabeth Fowler. "We look forward to celebrating another 100 years of civic action and conservation awareness, as we all work together to sustain a vibrant community and connect people with wildlife."
More details on the special family programming for the day will be announced the week of April 21. Visitors are being encouraged to honor the day's focus on sustainability by biking, carpooling, walking, or taking public transit. Directions and parking info are available at www.clemetzoo.com. Visit www.riderta.com to explore Greater Cleveland RTA routes.
"What a tremendous gift to the community and what an impactful way of allowing Cleveland Metroparks, the Zoo, and Zoo Society to share our combined mission of conservation education," said Dr. Chris Kuhar, Executive Zoo Director. "We invite everyone to come out and play and explore at the Zoo for free."
A large number of Greater Clevelanders have taken advantage of the foundation's previous "Cleveland Foundation Day" gifts to the community. Cleveland Foundation Day on the Greater Cleveland RTA on Jan. 16 led to a 25% increase overall on RTA buses and trains. Cleveland Foundation Weekend on NorthCoastHarbor on Feb. 22 and 23 brought a record 16,450 visitors to Great LakesScienceCenter and the Rock and Roll Hall of Fame & Museum's 8,000 visitors was a 500-percent increase over a typical Sunday. Last month's Cleveland Foundation Day at Cleveland International Film Festival drew the biggest Monday audience in the Festival's 37-year history with nearly 8,000 attendees.
~~~
The Cleveland Foundation
Established in 1914, the Cleveland Foundation is the world's first community foundation and one of the largest today, with assets of $2.1 billion and 2013 grants of $89 million. For more information on the Cleveland Foundation, visit ClevelandFoundation.org/Purpose and follow us at Facebook.com/ClevelandFoundation or @CleveFoundation on Twitter.