We're excited to share a few updates from our Creative Fusion artist residency program, including new cohorts, exhibitions and opportunities to engage with Creative Fusion artists and their work!
What is Creative Fusion?
Launched in 2008, Creative Fusion is an international artist residency program that has brought more than 90 accomplished or rapidly rising artists from around the globe to Cleveland for residencies that encourage the artists to undertake innovative work while spending time engaging with the Greater Cleveland community.
During their residencies, the artists are hosted by local cultural institutions and provided opportunities to work with Greater Cleveland students, artists and residents. Beginning in 2016, Creative Fusion cohorts have been focused along a single theme and have strengthened collaboration between Northeast Ohio artists and the visiting artists-in-residence. Recent cohorts have included:
A Creative Fusion Convergence
Right now, an unprecedented array of work by Creative Fusion artists from multiple cohorts is in process or on display across Greater Cleveland:
The six national and international artists participating in Creative Fusion: Composer Series continue their projects creating new compositions inspired by Cleveland and the collections of the Cleveland Museum of Art (CMA). This cohort, hosted in partnership with the CMA's longstanding Performing Arts Series, will premiere new compositions created during the residency throughout the 2019-2020 concert season in Cleveland. You can meet the Creative Fusion: Composer Series artists and learn more about their work here.  
We recently announced the launch of Creative Fusion: Data Edition, our Fall 2018 cohort featuring three international and five Cleveland-based artists who will spend their three-month residency exploring the intersections of art, technology and community issues.
Cleveland Neighborhood Progress (CNP), Hack Cleveland (HackCLE), ThirdSpace Action Lab, and DigitalC are collaborating to host the artists, who will work in dedicated studios and workspaces at Digital C's MidTown Tech Hive; the visiting artists will live at The Madison building on the Glenville Arts Campus.
The Creative Fusion: Data Edition artists will explore environmental justice topics such as infant mortality, lead poisoning, food insecurity and blight, and they will critically interrogate how well we understand and use neighborhood data—its relevance, its functionality, its reliability—and its limitations. They will also challenge us to think differently about who we consider to be an artist, a data scientist and/or an activist. Learn more about Creative Fusion: Data Edition here.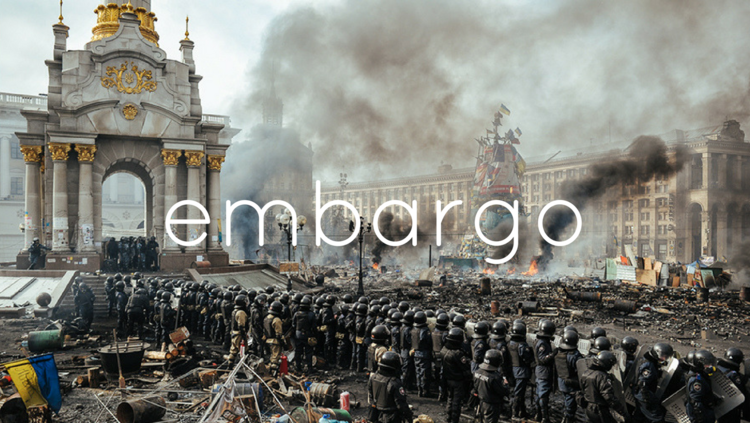 Over at the Cleveland Print Room, work from Creative Fusion alumni will be on display September 14 – October 27 as part of the print room's Embargo exhibition, which brings together revolutionary artists from far-flung corners of the world. Visual artist Sandra Ramos from Cuba, photographer Pilar Rubí – originally from Bolivia and currently living in Cuba, and Pablo Serra Marino from Chile are all Creative Fusion alumni who will exhibit work in the Embargo show. Both Ramos and Rubí were members of the Creative Fusion: Cuba Edition cohort in 2017, and Serra Marino was a member of the Fall 2014 Creative Fusion cohort.
The opening reception for Embargo is free to attend and open to the public; it will take place September 14 from 5-9 p.m. A Creative Fusion artist talk featuring Ramos, Rubí and Serra Marino will take place 11:30 a.m. – 1 p.m. on September 15.  

And now through September 30, FRONT International: Cleveland Triennial for Contemporary Art continues its inaugural showcase in Cleveland. We're proud to have supported Creative Fusion: The Madison Residency in partnership with FRONT. Meet some of the artists and experience the work they created for the triennial before it closes at the end of the month:
Dana Awartani
Adriana Martínez
Indrė Šerpytytė