Our #SummerOfPurpose blog series follows this year's Cleveland Foundation Summer Interns as they spend 11 weeks working with Cleveland-area nonprofit and public sector organizations. In today's blog we hear from Audra Mahon, who is spending her summer working at Eliza Bryant Village, where she is supporting the work of the Development team.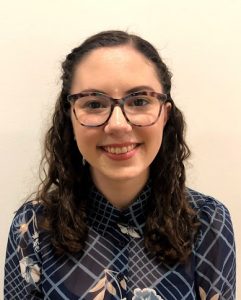 Name: Audra Mahon 
College: Baldwin Wallace University 
Hometown: North Royalton, Ohio 
Internship Host Site: Eliza Bryant Village 
Why did you initially decide to participate in this internship program?  
Through the Alternative Breaks I have been a part of, I realized that the nonprofit sector was where I wanted to anchor my life. Alternative Breaks, for those unfamiliar, are week-long immersive service trips that take the place of spring, winter, and other breaks from school. Through this program, I've spent time in New Orleans, planting trees to prevent land loss, and in Chicago, assisting the staff and residents of a home for at-risk children. The experiences I've had changed my world view immediately, and likewise, my career path. Ever since my first Alternative Break in December 2017, I planned to embark into the rich world of nonprofits in Cleveland.  
What has been the most valuable aspect of your internship experience?
Working in the Development Office at the Village has been beneficial in my growth as a young professional; it has refined my interpersonal skills, and further developed my grant proposal writing and event planning expertise. However, the most important aspect of my internship is being immersed in a nonprofit organization. I see the day-to-day life of my supervisors in the Development Office, as well as the Administration Office, the nurses, residents, and so many other working parts of the Village. My nonprofit host site works like a well-oiled machine, and it has been wonderful to see what makes the Village tick. I am gaining such important knowledge, even just being present at my desk every morning, writing my to-do list.
As a Development Intern, I have also had the privilege of taking the lead on important projects and events, such as when Eliza Bryant Village hosted Robert P. Madison's book signing and Q&A session. Mr. Madison's biography, Designing Victory, is a fantastic read, and it was awe inspiring to meet Mr. Madison in person. Our residents enjoyed hearing about his history and his ties to Eliza Bryant Village. Orchestrating such a well-received and momentous event brought me more pride and confidence than I thought possible! I was shocked when I was given the lead during my first week at the Village, especially on such a significant project, but it was beneficial to know that my supervisors had faith in my capabilities and trusted that I would make the event a success!
What has been the most challenging aspect of your internship experience?
The most challenging part of being a Development Intern is being an introvert in what feels like an extrovert's job! I love what I do here at the Village, but some days it can be fatiguing interacting with so many residents, guests, and even other staff. With a staff of over 300, plus residents and guests, I've never been in such a bustling and busy environment. Because of how large we are, it presents some unique challenges, such as juggling busy schedules and navigating our 17-acre facility. (I still get lost!) That being said, I am working hard to become more comfortable with these challenges, as I want to work in development for the foreseeable future. I have made a lot of progress since I started interning here at Eliza Bryant Village, and now feel confident speaking up in meetings and talking to large groups of people. 
When you're not working, what do you enjoy doing around Cleveland?  
My favorite thing to do in Cleveland is explore! After work and on the weekends, I often take time to visit places new to me. I also enjoy trying local restaurants with friends and colleagues, shopping local, and getting to know my city better. Right now, I'm falling in love with small bookstores, like Visible Voice Books in Tremont and Mac's Backs Books in Coventry. I also love to wander around the Cleveland Museum of Art and visit my favorite sculptures and paintings. My absolute favorite place to be is affoGATO Cat Café, relaxing with fuzzy friends! It has such a relaxing atmosphere, the tea is good, and the cats are friendly. There isn't much more I could ask for!
What are your career goals after college? 
With my graduation quickly approaching this December, I can say for certain that I will be staying in Cleveland! My heart and soul lie in this city, and I can't imagine being anywhere else. I hope to start work in a nonprofit with a mission close to my heart in the new year, and perhaps get my Master's degree not too long after.  
How has this internship helped you grow professionally?   
Professionally, I have become much more flexible and adaptable. Due to the nature of my work at the Village, anything – even events planned for weeks – can change at a moment's notice. Making sure that my reaction is proactive and positive has done wonders for my professional development. I have also honed the ability to work inter-departmentally, as Eliza Bryant Village has many different programs, offices, and more that can make communication difficult. Finally, I have become more surefooted in the professional world. Before my internship, I was imbued with doubts that success was in my reach, however I am now finally coming into my own as a young professional and future leader in Cleveland. 
What advice would you give to someone considering applying for the Cleveland Foundation Summer Internship program?  
Go for it! Don't let the idea overwhelm you too much. If you have a desire to work in nonprofits anywhere, especially in Northeast Ohio, then this is a fantastic opportunity that should not be passed up! The Cleveland Foundation's Summer Intern Program is a fantastic way to get a jump start on your career. 
Be genuine. The best person to be is yourself, so dig deep when pondering why you want to be a Cleveland Foundation Summer Intern and weave that passion into your application essays and interviews. 
Finally, the most important advice is to be open. In my first interview, I was asked about my preference for host sites. While I had pros and cons for all, and even had favorites, I acknowledged that I was open to be put anywhere that I would be a positive asset. I like to think my willingness to dive outside my comfort zone gave me a bit of an edge, and in the end, I ended up right where I needed to be.