By Cameron Aloway, Cleveland Foundation Marketing & Communications Intern 
The ongoing pandemic created a severe disconnect within our communities, and we at the Cleveland Foundation see the importance of our communities remaining socially engaged with one another to build new connections. With the development of the Cleveland Black Futures Fund (CBFF), the foundation was able to give $1.9 million to 49 Black-led organizations during the first round of grantmaking. 
This week, we celebrate the grantees who encourage connections in our communities to build new and engaging relationships.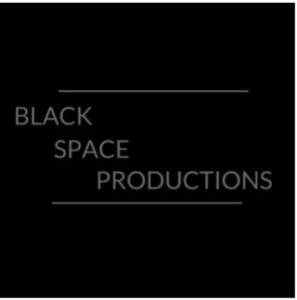 Black Space Productions 
At least nine transgender women have been killed in Cleveland since 2013. All but one were women of color. Due to this trend, Cleveland has been dubbed as the epicenter of America's Black trans murder epidemic. 
Black Space Productions was established to combat ignorance and bigotry experienced by the LGBTQ+ community on any given day. The organization gives Black LGBTQ+ individuals a safe and liberated space to socialize and express themselves with other LGBTQ+ identifying individuals. 
Black Space Productions posts its upcoming events on its social media. Stay updated via Facebook or Instagram.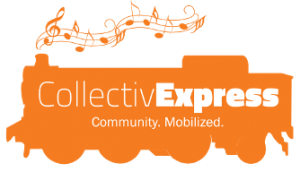 CollectivExpress Inc. 
"Can culture be used as an effective means to encourage and educate residents of Cleveland in their own community?" This was the question that inspired Josiah Britt to pursue the development of CollectivExpress Inc., a program aimed to give community members the ability to share their experiences through artistic expression. 
Through tailor-made and informative gatherings, CollectivExpress aims to engage, unite and celebrate marginalized residents in the Greater Cleveland area. Programing offered at CollectivExpress is free to all attendees and offers the opportunity for them to be seen, heard, informed and connected.  
The programs include multiple activities to build community engagement, including socially conscious music performances, educational lectures, town hall discussions and arts & crafts. In addition, CollectiveExpress gives residents the opportunity to become involved within the program through R.E.P.S. Team via a sign-up form available on its website. 
For more information about CollectivExpress Inc., visit its website or via Facebook and Instagram.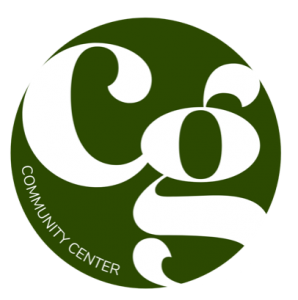 Cory Glenville Community Center 
Through community outreach and programs, the Cory Glenville Community Center aims to uplift and build the community of Glenville. Led by Rev. Gregory Kendrick Jr., who serves as the executive director, the Cory Glenville Community Center dedicates itself as a collective of community advocates supporting residents' needs. 
Located in the Cory United Methodist Church, the community center offers two distinct programs that are essential to the community. The Cory Kitchen, which is open weekly, provides free to-go meals, while the Cory Market, which is open two times a week, provides free food and toiletries to residents in need. To combat issues pertaining to food inequality in the area, the community center is working to expand its resources as a community garden. 
The community center also offers several methods to become involved in its work. Through an accessible form, community members can volunteer by helping to serve meals or helping in the center's kitchen. Residents can also financially assist the community center by sending tax-deductible gifts. 
Join the ongoing conversation with the Cory Glenville Community Center through its website, or stay updated via its Facebook or Instagram.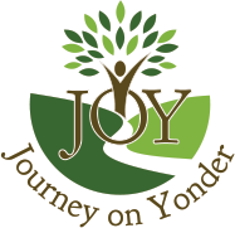 Journey On Yonder (JOY) 
Inspired by the joy she finds in nature, Kim Woodford created Journey on Yonder (JOY) as a safe outlet for people of color to experience the great outdoors. Woodford aims to address the lack of visual representation and spread the positive impact that nature carries through activism and relaxation, as studies show being in nature can benefit one's mental health. 
Journey on Yonder holds multiple outdoor activities including trail hikes, photo nature walks and gardening. Woodford also plans to incorporate other fun activities like painting in nature, spoken word and having the opportunity to celebrate Earth Day. 
Stay updated with Journey on Yonder by visiting its website or Facebook.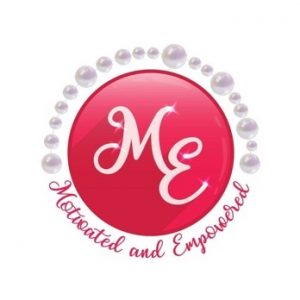 Motivated and Empowered Inc. 
With the mission to motivate and empower teen girls to walk in purpose and promise, Motivated and Empowered Inc. is a youth initiative focused on the betterment of young Black women in the Greater Cleveland area. Motivated and Empowered brings education and self-love to the forefront as a priority to help teens mature into smart and hardworking women. The program offers multiple services focused on social engagement, mental health, and dance – all incorporating the support of young women. 
For more information about Motivated and Empowered Inc., visit its Facebook.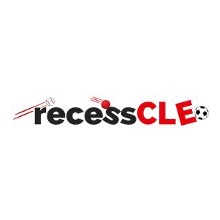 Recess Cleveland 
Findings have continuously shown that due to federal regulations, schools across the nation are cutting dedicated time and spaces for playtime activities in favor of academic study. This trend greatly impacts a child's development as recess provides a safe outlet for kids to express themselves. 
Recess Cleveland Founder Alexander Robertson organizes "community recess" events for residents in the Greater Cleveland area to provide after-school activities that combat the lack of physical activity among children. Established in 2015, Recess Cleveland offers fun activities for people of all ages, including dodgeball, kickball and soccer. Robertson continues to find success in maintaining the program even during the pandemic through modified socially distanced activities. 
To stay updated with Recess Cleveland, visit its website or via its Facebook, Twitter or Instagram. 
The Cleveland Foundation makes a commitment to learn, listen and become engaged with members of the community in order to evolve and move forward. We welcome you to join our initiative by making a gift to the Cleveland Black Futures Fund  or by  signing up to the newsletter  for updates regarding the fund.