By Cameron Aloway, Cleveland Foundation Marketing & Communications Intern
The Cleveland Foundation is proud to announce the second round of grantmaking for the Cleveland Black Futures Fund. In the second round of funding, monetary grants ranging from $25,000 to $100,000 will be available, in addition to a limited number of capacity-building fellowships.
The deadline to apply is Jan. 18, 2022. You can apply via the Cleveland Foundation Grants Gateway: https://www.iphiview.com/tcf/.
Learn more about the impact of the Cleveland Black Futures Fund here.
Education plays an essential role in fostering new innovations in Greater Cleveland. Creating learning opportunities for all ages helps people establish necessary critical thinking skills to develop into stronger change agents for our community.
Presently, a multitude of Black-led and Black-serving organizations is pushing to build education for communities in need in Greater Cleveland. With the development of the Cleveland Black Futures Fund (CBFF), the Cleveland Foundation was able to give $1.9 million to 49 Black-led organizations during the fund's first round of grantmaking.
This week, we recognize the grantee partners who established spaces for education in the Greater Cleveland area.
99 Treasures Arts & Culture
Located on Kinsman Road, 99 Treasures Arts & Culture specializes in artistic expression to help Black youth in Greater Cleveland overcome challenges in their daily lives. Serving an intergenerational community in the Mt. Pleasant neighborhood, 99 Treasures provides creative workspaces and tools for youth to develop their expression. The organization offers afterschool assistance and provides an internet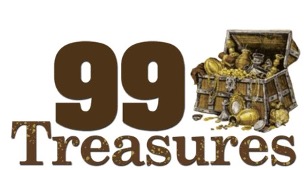 connection for students to complete work. To ensure the organization builds connections with students' parents and guardians, the organization hosts Family Day every Saturday.
To find more information and learn how you can get connected with 99 Treasures, email the organization via 99treasures@gmail.com.
The Cleveland Observer
With a focus on reporting relative, timely and effective news content, The Cleveland Observer (TCO) was launched as a community-based news outlet amid the pandemic. The news organization holds itself accountable to its mission to be an information and resource hub to engage, educate and activate Cleveland communities that have been marginalized or underrepresented by other media and news outlets.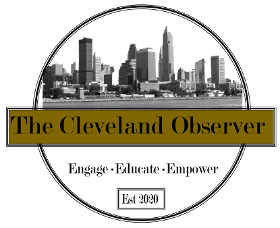 Serving the AsiaTown, Fairfax, Hough, MidTown and St. Clair-Superior neighborhoods, TCO delivers valuable content on education, financial and health topics in Greater Cleveland while promoting justice, equity, diversity and inclusion (JEDI) efforts with trusted reporting.
Learn how you can become a subscriber to TCO by visiting its website or joining its public group on Facebook and staying updated via Twitter and Instagram.
Metropolitan Cleveland Alliance of Black School Educators
The Metropolitan Cleveland Alliance of Black School Educators (Metro CABSE) works and aims to empower and develop educational opportunities for African Americans in the Greater Cleveland area. A member of the National Alliance of Black School Educators (NABSE) and
the Ohio Alliance of Black School Educators, Metro CABSE facilitates engaging workshops to enable networking opportunities and focuses on building professional growth experiences to improve educational skills for African American students.
To fulfill its mission of enabling networking opportunities among African American educators, Metro CABSE offers its Black Men Teach in CLE (BMT). BMT builds on Metro CABSE's Five Phase Theory of Action, which focuses on aspects of recruitment, retainment, and preparation in building a shared community. Earlier this summer, Metro CABSE held its first annual Juneteenth Awards Ceremony recognizing 199 students in grades 9-12. Nine of the winners were personally given their award by Black male educators in Greater Cleveland.
To find more information and to stay updated with Metro CABSE, email the organization directly via info@metrocasbse.com.
Writers in Residence
Establishing itself as a student organization at John Carroll University (JCU) in 2017, Writers in Residence was founded with the intent of spreading the love for reading and writing with juveniles who are incarcerated in Cleveland, Ohio.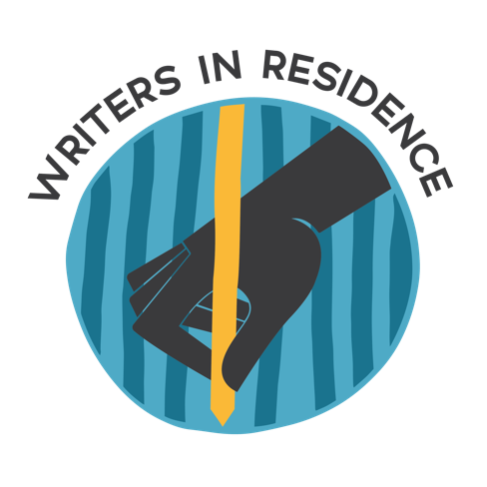 With a commitment to reduce the rate of recidivism within the juvenile system by facilitating open forums for artistic self-expression and constructive self-reflection, Writers in Residence facilitates 90-minute workshops for residents at the Cuyahoga County Juvenile Detention Center and the Cuyahoga Hills Juvenile Correctional Facility. After the 12-week session, the organization publishes the residents' creative writing in a chapbook that is then shared with them, juvenile detention centers, JCU and the Greater Cleveland community.  
If you fit the requirements and are interested in volunteering with Writers in Residence or want to find more information, visit its website, Facebook or Instagram.
The Cleveland Foundation makes a commitment to learn, listen and become engaged with members of the community in order to evolve and move forward. We welcome you to join us by making a gift to the Cleveland Black Futures Fund or by  signing up to the newsletter  for updates regarding the fund.