By Cameron Aloway, Cleveland Foundation Marketing & Communications Intern
Community banks play a vital role organizing support efforts and distributing resources to people in need. Several community banks in the Greater Cleveland area focus on specific initiatives to ensure that all residents' needs are met.
Whether these organizations tackle food insecurity or foster better conditions for childhood success, they have all dedicated themselves to creating a better community in Northeast Ohio.
Cleveland Kids' Book Bank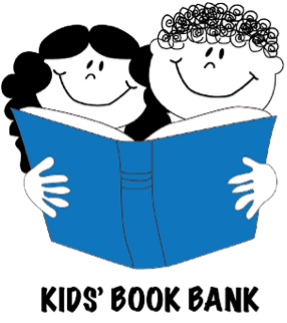 Since 2016, Cleveland Kids' Book Bank has distributed 3 million free books to over 100,000 kids in the Greater Cleveland area. Founders Judy Payne and Judi Kovach spread the word about the importance of reading and access to books to help fuel imagination, teach empathy, support academic achievement, and create better bonds with parents.
Through partnerships with over 1,000 local organizations, the book bank primarily serves children in low-income communities who have less access to sufficient reading material. The book bank's network of organizations consists of school districts, libraries, nonprofits and government agencies. Working to break barriers in literacy, the book bank distributes 40,000 high-quality books each month to children in affected communities.
The book bank also supports over 130 "Little Free Libraries." These kiosks are found near parks and elementary schools across Greater Cleveland, where children can exchange books. Get involved and become a part of the over 8,000 volunteers helping to serve the book bank's initiative of fostering literacy for Greater Cleveland schoolchildren. Learn how you can donate books to Cleveland Kids' Book Bank on their website or follow them via Facebook, Twitter and Instagram.
Diaper Bank of Greater Cleveland
With one in three families experiencing diaper need in the U.S., the Diaper Bank of Greater Cleveland (DBGC) was established after discovering a lack of diaper banks in Cuyahoga County. Diaper need is the lack of a sufficient supply of diapers to keep an infant clean, dry and healthy. With only eight other diaper banks found in Ohio, DBGC aims to eliminate diaper need by providing free diapers to families in need. Rather than deliver diapers directly to residents, the Diaper Bank of Greater Cleveland partners with local social service agencies to distribute free diapers to families in need.
To find a complete listing of local agencies partnering with the Diaper Bank of Greater Cleveland, visit their website or follow them via Facebook, Twitter and Instagram.
Cleveland Furniture Bank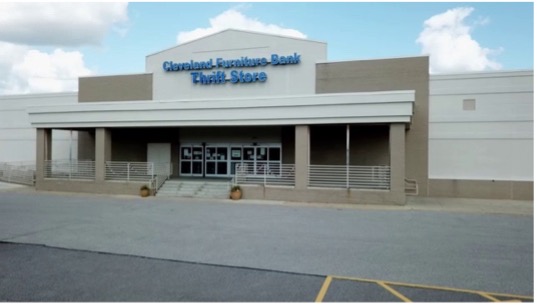 Since 2006, Cleveland Furniture Bank (CFB) has collected gently used furniture to support previously homeless or displaced residents and families in Greater Cleveland. The furniture bank partners with 165 agencies across Northeast Ohio to provide individuals with basic home furnishings, such as couches, dining sets and mattresses. Since its inception, CFB has supported 45,000 families and individuals.
The furniture bank collects furniture from partners and either drops it off personally to residents or allows them to pick it up at the CFB's thrift store. The furniture bank's thrift store, located in Middleburg Heights, extends its dedication to assisting families by helping them turn their house into a comfortable home.
In 2012, the furniture bank initiated the Beds for Kids program to ensure that every child in need receives a brand-new bed and mattress. Each year, the program donates and gives more than 1,000 new beds and mattresses to children in need.
Learn how you can donate to Cleveland Furniture Bank here; you can schedule an appointment online or by calling 216-459-2265, ext. 101 or 114. Stay updated with CFB by following them via Facebook and Instagram.
Greater Cleveland Food Bank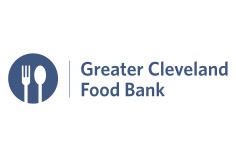 In the United States, one in six residents is food insecure, meaning that they have less access to high-quality foods. Presently, local and national food banks are working to connect individuals with nutritious meals and the food items they need to live healthily in their communities.
The efforts made by the Greater Cleveland Food Bank help address food deserts, which are defined as neighborhoods or areas that lack supermarkets and have limited access to affordable, nutritious foods.
In 2021 alone, the Greater Cleveland Food Bank served more than 343,000 people in Cuyahoga, Ashtabula, Geauga, Lake, Ashland and Richland counties. The food bank provides grocery items to residents in need through their food distribution site as well as outreach efforts with the Supplemental Nutrition Assistance Program (SNAP).
Since its opening in 1979, the Greater Cleveland Food Bank's distribution center provides over 9 million pounds of food each year to residents in need. There are abundant opportunities to get involved and help support the Greater Cleveland Food Bank. Learn how you can donate and become an advocate on their website, or follow the food bank on Facebook, Twitter and Instagram.
Chair-ity
Approximately 24,000 teenagers in the United States are expected, and often forced, to graduate from foster care and start their lives on their own each year. The process, also known as "aging out," means young adults starting at the age of 18 may find themselves in the vulnerable position of seeking comfortable and sustainable housing with limited financial means on their own. The average cost to furnish an apartment can be upwards of $5,500.
With the additional costs of utilities and other essentials, it can be difficult for residents to afford adequate furniture.
In the summer of 2018, Maria Paparella established Chair-ity to provide an effective means to distribute furniture to disadvantaged youth across Greater Cleveland, including foster children who have "aged out." Since its inception, the organization has helped outfit 74 apartments with suitable furniture and household goods to help make each recipient's new space feel like home.
Working with the recipient and their social worker, Chair-ity helps identify an individual's needs and ease their transition to a new, independent, adult life. Learn how you can contribute to Chair-ity's mission and donate via their website. Follow Chair-ity on Facebook and Instagram.