Our #SummerOfPurpose blog series follows this year's Cleveland Foundation Summer Interns as they spend 11 weeks working with Cleveland-area nonprofit and public sector organizations. In today's blog we hear from Claire Dunphy, who is working with Esperanza Inc. helping to develop, expand and maintain Esperanza's marketing channels, as well as planning its annual Back to School event and handling event promotions and live media logistics.  
Claire Dunphy
College: Capital University
Hometown: Westlake, OH
Internship Host Site: Esperanza Inc.
Why did you initially decide to participate in the Cleveland Foundation Summer Internship program?
I have always had an immense love for Cleveland and for advocacy work. If I am able to help anyone I will always jump at the opportunity! This internship provides me both. I get to spend my summer in the city I love, with the family I couldn't live without, doing what I love and hope to do in the future!
What has been the most valuable aspect of your internship experience so far?
Throughout these past weeks at Esperanza, I have learned the value of both branding and networking. At Esperanza's annual event Fiesta of Hope, we unveiled our new brand that we have been working diligently to keep a secret. We were finally able to see our new brand come alive and spark conversation both in-person and through media! This also allowed networking to happen as we connected with numerous people through social media and even more so by those who attended the event.
What has been the most challenging aspect?
A challenging part of this internship has been prioritizing. I have been given numerous tasks and some are more fun than others. While you may want to do the fun items first, you have to prioritize your work and work on a timeline.
What are your career goals after college?
After college, I plan to join the nonprofit sector and specifically go into public relations and marketing. I enjoy both marketing and public relations, but I also want to be fulfilled and know that my career will make an impact on someone else's life! Ideally I would enjoy working for a nonprofit that works with children or an area as a whole. Benefitting children would give me the opportunity to influence a child's life, thus impacting the future of the town. On the other hand, helping the city as a whole would help to progress the city that we currently live.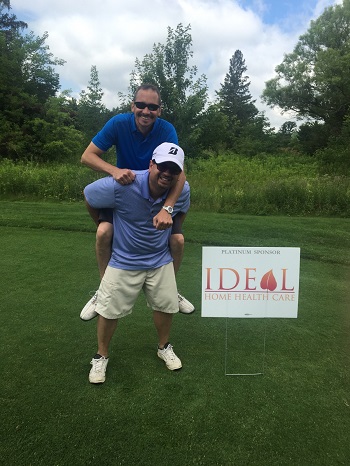 How has this internship helped you grow professionally?
This internship has proved to me that I am not only ready, but also excited for the professional world. I have started to grow my network and my skills in marketing and I hope to continue this throughout my next few years of college and into the corporate world!
What is your favorite public space in Cleveland?
I personally love the MetroParks, Public Square, and Progressive Field! These places show the many sides to Cleveland: the beauty of the nature and the beauty of the people and their personalities, as well as the spirit that the people of Cleveland bring forward to support their city and their team!
What advice would you give to someone considering applying for the Cleveland Foundation Summer Internship Program?
This internship gives you a great look into the nonprofit sector and it's an easy way to know whether you want to be a part of it or not. You get to experience not only your own host site, but everyone else's too. You will not only gain an internship, but also a group of friends and connections to have for a lifetime.