An immersive experience for future leaders presented by the Cleveland Foundation Center for Philanthropy
Foundations for Philanthropy is an interactive cohort experience designed to launch emerging leaders into lifelong charitable giving. Supporting a pipeline of diverse, rising philanthropists, the program shares the critical skills and strategies necessary to leverage time, talent and treasure into meaningful impact for Greater Cleveland, the nation and the world.
Participant involvement
Foundations for Philanthropy seeks to educate emerging professionals on the most effective ways to create meaningful community change through exposure to the nonprofit sector. Participants learn about the history of philanthropy in Cleveland, meet with community leaders and actively partake in the philanthropic process – from exploring values to evaluating nonprofit organizations and making funding decisions.
"After participating in Foundations for Philanthropy, my approach to philanthropy going forward will be more objective and compassionate. I have learned how to evaluate and understand the opportunities and challenges in our community so I can assess an organization's goals and impact."
– Foundations for Philanthropy Participant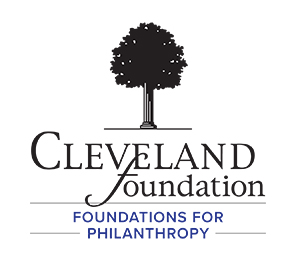 Program structure
Each selected cohort meets consistently over several months through interactive workshops to explore community needs and learn about philanthropic approaches to address various issues affecting the community. Experienced Cleveland Foundation staff facilitate the workshops, which include presentations from community partners and site visits. Together, the cohort chooses a focus area for deeper understanding and learns how to research and analyze relevant nonprofit organizations. After a thorough analysis, participants make grant recommendations to support one or more organizations.
Lifelong benefits
Foundations for Philanthropy provides participants with a host of benefits beyond the initial hands-on experience of grantmaking. By networking with community leaders, participant voices are amplified as they seek to expand their impact in the nonprofit sector. Additionally, strong bonds are formed among members of the cohort through shared philanthropic leadership goals. Foundations for Philanthropy is an experience that participants will take with them as they become engaged philanthropists and civic leaders driving positive change in the community for years to come.
"I would recommend Foundations for Philanthropy because it really opens your eyes to issues in your community and how you can be an agent for change. It's a great way to learn about giving and network with other young professionals."  
– Foundations for Philanthropy Participant
F
oundations for Philanthropy 2021 Cohort
Xinyuan Cui, Program Coordinator, Community Innovation Network
Vincent Dorsey, Account Executive, Dix & Eaton
Mia Garcia, Estate Planning Attorney, Frantz Ward LLP
Alicia Gauer, Senior Director, Global Communications, The Lubrizol Corporation
Donté Gibbs, Senior Director of Community Partnerships, Conservancy for Cuyahoga Valley National Park
Rudy Johnson, Treasury Associate, Bank of America
Brenden Kelley, Attorney and Director of Marketing & Business Development, Wuliger & Wuliger, LLC
Jazmin Long, Chief Executive Officer, Birthing Beautiful Communities
Patrick Mohorcic, Executive Director and Director of Workforce Development, Lake County Board of Commissioners
Vanessa Sampsel, Director, Foundation Relations, Summa Health Foundation
Edward Stockhausen, VP of Government Relations & Strategy, Cleveland Neighborhood Progress
Imani Tibbs, J.D. Candidate, Cleveland-Marshall College of Law
Joy Wilson, Law Clerk, Walter Haverfield
This program is led by the Advancement Department under the direction of Philanthropy Officer Kristen Grabenstein.